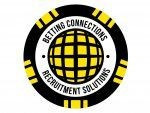 DESCRIPTION
TURKISH CRM BRAND LEAD
One of our awesome iGaming clients in Malta are currently on the lookout for a Turkish CRM Brand Lead. They are looking for someone who enjoys working in fast-paced international environment, and an individual who is passionate about their work.
The Turkish CRM Brand Lead will be responsible for creating, implementing, and analysing global campaigns, identifying new opportunities for growth, and working with cross-functional teams to develop and execute promotions.
Reporting to the Head of CRM
Responsibilities:
· Coordinate all CRM campaigns and promotion activities together with the Head of CRM and Central Marketing and Product Team
· Coordinate and monitor the automated customer lifecycle communication touch points
· Conduct performance analysis of CRM campaigns and promotions
· Execute customer surveys
· Constantly improve, maintain, and develop CRM communication channels including websites
· Conduct continuous competitor screening and analysis
· Customer segmentation
· 3rd party call centre campaign management
· Organise and implement communication structure and calendar
· Plan, schedule, draft and execute CRM campaigns with various Email, SMS and Marketing Tools
· Report campaign performance, bonus spent and lifecycle review
· Communicate promotions internally and any marketing sends from CRM to the Customer Support Team and External Bonus Team
· Organise customer segment records and communicate Bonus Teams for eligible player lists
REQUIREMENTS
Requirements:
· Fluent or Native verbal and written communication in Turkish and English
· A Diploma/Degree in either Sales, Marketing, Business Administration, or a related field
· 3+ years experience in a similar role with superior product knowledge
· Experience in SQL data extraction, overseeing and driving campaigns and projects
· Analytical, data-driven, and well-versed with Excel
· Proficient in all Microsoft applications
· Detail-oriented and thrive in dynamic and fast-paced working environments
· Possess excellent communication & interpersonal skills
· A strong team player with leadership skills and comfortable working in matrix environments
· Maintain a positive attitude focused on customer satisfaction
ARE YOU THE PERFECT CANDIDATE?