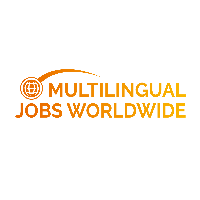 DESCRIPTION
Voor een van onze klanten zijn wij op zoek naar Vlaamstalige sales-agents in Bulgarije!
Interesse? Je zal aan de slag gaan voor een lokale marktleider in groene energie! Het bedrijf zet zich in om te bouwen aan de toekomst van echte groene energie met behoud van eerlijkheid, vertrouwen en transparantie
Wat houdt de job in?
De Sales Agent maakt deel uit van een team dat verantwoordelijk is voor het genereren van verkopen in Vlaanderen en het winnen van klanten door informatie en overtuigend advies te geven over de specificiteit van Bolt en tegelijkertijd de waarde van de bestaande gegevens te maximaliseren:
Verkoopgesprekken voeren over leads (potentiële klanten die via de site simulaties/prijsvergelijkingen hebben gedaan)
Adviseren over verbruik van nutsvoorzieningen
Voeren van prijsonderhandleingen
Opstellen van offertes
About Multilingual Jobs Worldwide
We are a leading multilingual recruitment specialist agency, connecting European talents with businesses from all over the world.
Multilingual Jobs Worldwide is a leading language recruitment agency in Europe, matching the most exciting jobs with multilingual talent. Over the past 2 years, we have recruited and helped over 1000 multilingual speakers to their dream job with our partners in over 28 different countries.
REQUIREMENTS
Wie ben jij?
Je bent een leuke, betrokken collega:
Je hebt affiniteit met sales, bij voorkeur in de energiemarkt
Je bent informeel en werkt graag voor een informeel bedrijf
Je bent Vlaamstalig
Je spreekt ook een beetje Engels, we zijn namelijk internationaal
Je bent flexibel qua werkuren. Je zal in shiften werken van maandag tot vrijdag, 10h tot 20h.
ARE YOU THE PERFECT CANDIDATE?