Job offers with languages in Europe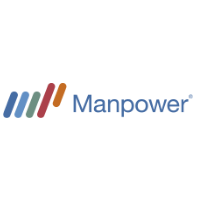 DESCRIPTION
Armed with a Bachelor's degree, communication skills and a strong mastery of both the English and French languages, you are currently in search of a fresh employment opportunity. This is your opportunity within an international organization! Dow presents you with the chance to construct a triumphant career in the customer service of Dow's clients and its various divisions. If you're prepared to take on this role on a full-time basis, we encourage you to delve deeper into the details below and ensure you submit your application today!
Employment agency Manpower is looking for Customer Service Specialists fluent in English and French for Dow in Terneuzen.
The role of customer service involves functioning as the intermediary connecting customers with Dow's associates. You will collaborate closely with other divisions such as Supply Chain, Marketing & Sales, and Logistics to achieve optimal results. Drawing upon your comprehension of Dow's products, service offerings, and enterprises, you can establish strong links with customers and select the most appropriate and cost-effective resolutions. Your tasks will consist of:
Assessing customer requirements and gathering market insights
Executing the process of entering orders and overseeing the fulfillment of orders for designated business segment(s)
Orchestrating customer account operations, encompassing issue resolution and solution implementation
Sustaining service levels aligned with business priorities
Monitoring the progress of orders and shepherding them through the Supply Chain collaborators to ensure customer contentment
Distinguishing between customer demands and Dow's capabilities
Formulating business strategies in conjunction with customers spanning diverse business sectors
REQUIREMENTS
Bachelor level of thinking and working
An excellent command of the English and German language (at least level C1-level according to the Common European Framework of Reference for Languages)
A good command of the French language is a plus
Availability of 40 hours per week
A Dutch work permit that is valid for at least nine months or an EU-nationality
A certificate of conduct (Verklaring Omtrent Gedrag or VOG) that shows you have not committed any criminal offences
Preferably experience in customer service, with CRM and/or with SAP is preferable
ARE YOU THE PERFECT CANDIDATE?