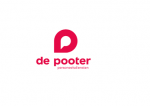 DESCRIPTION
Dow Benelux B.V. is a daughter company of The Dow Chemical Company. At Dow Benelux, many employees work on innovations every day. They do this by combining scientific insights with technological knowledge. In this way, they make sustainable contributions to solving the world's most pressing problems, such as the need for clean drinking water, generating renewable energy and improving agricultural productivity. Dow's history in the Benelux begins in 1955 with the opening of a trading office. Dow Benelux has since grown into a leading player. About 2,000 driven employees work from 6 branches and 20 plants in the Netherlands and Belgium on leading products and solutions. The plastics and chemicals produced in the Benelux find their way to customers and markets all over the world. The heart of Dow in the Benelux is in Terneuzen. With 17 plants and about 1,700 employees, Dow Terneuzen is the second largest production site of the Dow Chemical Company. As one of the largest employers in Zeeuws-Vlaanderen, Dow contributes to the economic and social success of this region.
The EH&S (Environment, Health & Safety) Sustainability Technician is part of an excellence process service solutions group under EHS&S. This role is required to be able to work in teams providing product registration and regulatory compliance services for multiple countries within the boundaries of defined work process. Individuals performing this role are expected to work closely with the several functional stakeholders such as Hazard Communications Expertise, Business Product Stewards or country Product Regulatory Specialists to complete product registrations and troubleshoot various regulatory issues in the SAP system on time and in compliance with the specified requirements.
Key responsibilities will include:
Record in workflow management tool and manage the product registration to meet given deadlines (internal and/or regulatory)
Interact with stakeholders to collect data and/or information required to complete product registration activities
Complete submissions of product registrations in accordance with the competent authority procedures
Manage invoices for product registration processes in order to secure timely payment
REACH registrations checks via CMT (change management tool) and SVT(substance volume tracking)
REACH dossier submissions and updates
Work with other EMEA regulations like Swiss VOC, Swiss Inventory etc.
Supports Dow advocacy efforts with respect to environmental regulations
Initiative, interpersonal effectiveness and teamwork are 3 key competencies which are valued in this job.
REQUIREMENTS
You have a Bachelor Degree (preferably in a scientific curriculum, such as chemistry, biology or engineering but this is not a must)
You have experience working with Microsoft Office programs such as Microsoft Word and Excel, SAP is a plus
You are fluent in English and several additional Western-EU languages (e.g. Russian, German, French, Norwegian, Danish, Swedish)
You possess a valid Dutch work and/or residency permit
You have excellent organization skills
You have effective communication skills and you're able to build relationships with international clients
You're able to work in a team
ARE YOU THE PERFECT CANDIDATE?