Job offers with languages in Europe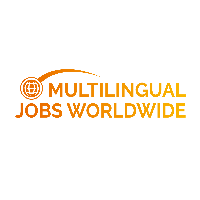 DESCRIPTION
Our client is offering a wide variety of competitive benefits and development opportunities. If you meet the requirements of this unique opportunity as French-speaking Accounts Payable Junior Accountant in Lisbon, and you have the "Passion to Innovate" and the "Power to Change", we encourage you to apply now!
Company:
Our client is a global leader in aeronautics, space and related services. In 2019 it generated revenues of € 70.5 billion and employed a workforce of around 134,000, offering the most comprehensive range of passenger airliners. They are also a European leader providing tanker, combat, transport and mission aircraft, as well as one of the world's leading space companies. In helicopters, they provide the most efficient civil and military rotorcraft solutions worldwide.
Our people work with passion and determination to make the world a more connected, safer and smarter place. Taking pride in our work, we draw on each other's expertise and experience to achieve excellence. Our diversity and teamwork culture propel us to accomplish the extraordinary - on the ground, in the sky and in space. Our purpose defines why we exist: 'We pioneer sustainable aerospace for a safe and united world'.
Responsibilities - Your mission
The tasks to perform are associated with invoice analysis, purchase order assessment, supporting corporate travel programs, and responding to vendor inquiries. Invoice Processing:
Receive invoices, verify the accuracy of items ordered, received, and priced when necessary and receive approval from appropriate Department Head
Investigate and resolve exception invoices associated with processing of invoices and purchase orders
Prepare invoices for payment Corporate travel program:
Review risk expense reports to ensure employee compliance to corporate travel policy and collaborate with employees to correct expense report issues
Provide support, investigate, and resolve travel and corporate card inquiries concerning account status
Act as the subject matter expert for the corporate travel online tool and provide administrative support on managing user profiles/account details
Provide monthly travel reports to track cost and compliance Internal and External Customer Service:
Receive, research and resolve a variety of routine internal and external inquiries concerning account status, including communicating the resolution of discrepancies to appropriate persons
Act as a department liaison between departments and vendors
Maintain vendor statements with selected vendors Additional Responsibilities:
Comply with safety policies and procedures
Comply with Finance, Accounts Payable, Purchasing, and Supply Chain policies and procedures
Performs variety of tasks and projects as necessary from the Leadership team
REQUIREMENTS
Requirements - our ideal candidate will have
Junior accountant (recent graduates) or with experience in Accounting administrative tasks
Finance / Accounting degree or experience in administrative accounting tasks
Ability to handle high-volume of data entry
Work with appropriate parties to resolve issues on invoices
Implement and document process improvements
Ability to process a minimum of 80 invoices daily with 98% accuracy
Familiar with standard accounting concepts, practices, and procedures
Attention to detail and accuracy
Organizational and time management skills
Professionalism
Service-oriented approach
Ability to prioritize issues and to efficiently troubleshoot problems
Effective Communication skills, both oral and written
Ability to work with all organizational levels
Language: French Native or Bilingual (Minimum C1) + English - Intermediate level
ARE YOU THE PERFECT CANDIDATE?