Job offers with languages in Europe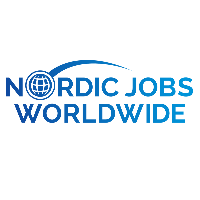 DESCRIPTION
We are looking for a dedicated Azerbaijani speaker to join a growing social media platform in Lisbon!
Are you passionate about social media? Would you like to join a big media platform? As a Content Reviewer, you will validate all written/Video/Audio/Visual content, confirming its accuracy, quality or adherence to the policies and rules. You will also have the opportunity to share your ideas, in order to improve the quality of our work.
About our Client
Our client is a worldwide leader in Customer Experience Management and shared services for international markets. With their team of 9.000 employees, from 82 nationalities, they are providing services in 35 languages for 64 markets.
Our client is considered eight times the best company to work for in Portugal by the Great Place to Work Institute. Furthermore, they were awarded four times by Exame Magazine as one of the best companies to work for in Portugal and the best company within their sector, with plenty of growth opportunities.
Why Lisbon?
Lisbon is the capital of Portugal and has about 500,000 inhabitants in the central part of the city and around 2.8 million in the entire metropolitan area. It is a city close to the sea, offering great shopping, nightlife, and an amazing cultural heritage, and many beautiful buildings. This is one of many reasons that Lisbon has become one of the most popular destinations for European travelers. The climate has what is called the subtropical - Mediterranean climate, meaning that it has mild winters and hot summers. Lisbon has everything you wish for: sun, warmth, good nightlife, relaxed lifestyle, good food, shopping, culture, parks, and surfing!
Your Responsibilities:
As a content moderator, you will review, and moderate content posted on Social Media. You will be part of a team ensuring a competent and excellent content moderation service, in order to grant that all the platform compliance regulations are followed. You will be working on the Azerbaijani market and helping to build a better experience for our users.
Review several types of content, making sure it is correct and attractive
Deliver a consistent and accurate content review
Contribute to optimize and innovate the company's work
Review, maintain and curate data
Ensure logical and meaningful review of Ad and URL content
Edit and review documents
REQUIREMENTS
Requirements:
Native level of Azerbaijani
Business fluency in English
EU passport or work permit for Portugal already held
ARE YOU THE PERFECT CANDIDATE?