Job offers with languages in Europe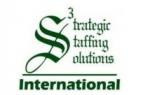 DESCRIPTION
One of Strategic Staffing Solutions International's clients is a Global Fortune 500 company, an American worldwide financial services and communication company with the primary strategy - to grow. The company has several divisions with products such as person-to-person money transfers, money orders, business payments, and commercial services.
They are inviting to apply Senior Specialist, Business Analysis (Spanish Speaker) who will work closely with business analysts, policy owners, functional leaders, business and technical stakeholders and will be responsible for identification and assessment of business goals and needs, requirement analysis, design and solution planning for the implementation, delivery and support of AML Compliance solutions.
Responsibilities include participation, coordination and leading various analytical projects, customer experience improvements, product or regulatory needs, developing business intelligence reports and user testing efforts and consistently meeting project deadlines while completing thorough documentation and information sharing throughout.
Role Responsibilities:
The incumbent will engage with various levels in the organization to gather detailed descriptions of business requirements, program functions, and the steps required to develop or modify operational processes.
The successful candidate must possess strong written and oral communication skills, and have the ability to work both independently or as part of a team. Have the ability to work in a fast-paced development environment under tight resource and schedule restrictions preferred.
Assist stakeholders in evaluating the impact of new opportunities and estimating the effort required to implement the solutions to support them.
Elicit and document AML Compliance project's requirements from business stakeholders across the organization.
Conduct impact analysis and high-level estimations for solution requests and post-implementation analysis.
Facilitate requirement and design discussions between stakeholders and partner resources. Analyze business workflow and suggest improvements.
Assist in specific process improvement projects. Perform time studies as needed using sampling methods and tools to capture times.
Map processes for review and improvement identification.a
REQUIREMENTS
2+ years' experience in similar roles such as business analyst, process improvement specialist, or project manager.
Bachelor in engineering (i.e. Industrial), business administration, finance or a related discipline. An equivalent combination of education and experience will also be considered.
Excellent interpersonal skills.
Proficient use MS Office suite (Visio, PowerPoint, Excel, Word, Outlook, etc.).
Demonstrated critical-thinking, problem-solving, and goal-setting skills are required.
Ability to manage multiple deliverables in a highly energized and fast-paced environment within a framework of constantly shifting deadlines and deliverables.
Experience with eliciting, analyzing, and documenting requirements with minimum support.
Ability to build relationships through-out all levels of the organization.
Strong oral and written communication skills.
Project management and/or Process Management experience/knowledge with ability to drive projects to successful completion.
Knowledge of MS Project, MS Excel, MS Word, MS Power Point – required.
Amenable to work on a 9am to 6pm shift schedule.
Can speak Spanish fluently
ARE YOU THE PERFECT CANDIDATE?