Job offers with languages in Europe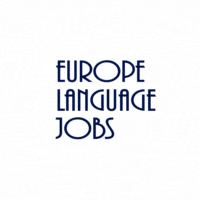 DESCRIPTION
About us
The digital marketing sector is constantly evolving. What you study in books and slides today may be old hat tomorrow. Algorithms change, so the digital marketing strategy always has to adapt.
Take your first steps into the digital marketing industry with the Europe Language Jobs team, and learn the secrets of TikTok from our specialist team. Learn transversal skills to jump into the world of social media marketing and have fun in the beautiful setting of Barcelona.
Europe Language Jobs is a fast-growing job board that is looking to hire someone to help them with the international Marketing Department and assisting with different tasks. We have a very dynamic team and is always open to new ideas and possibilities. Europe Language Jobs currently provides service to candidates and companies throughout Europe, operating in 48 countries and over 33 languages. Don't miss the opportunity to develop new skills in:
TikTok & Instagram
Recording TikToks & Reels in French
Editing and uploading contents
Be active in other social media channels to increase our candidates database
Researching hashtags & trends
Navigating the posting schedule
Keeping in touch with the users via messages on Social Media
Digital Marketing Team support
Helping team members create reports –working with Excel
Proactively looking for collaborations in the Italian Market
Assisting the marketing team with different tasks
Sharing content on Social Media & relevant websites
Dealing with support emails
Giving support in event webinars
REQUIREMENTS
Languages:
Proficiency level of English
Native level of French
Skills:
You are a friendly and positive team player who wants to work in an international environment
You are passionate about Social Media, in particular TikTok
You are proactive, eager to learn and highly motivated
You are results-driven
You are passionate about online business and the recruitment industry
You have excellent listening and communication skills
You are curious and able to multitask.
Other:
It is essential to be able to sign a collaboration agreement with a study center with which to formalize the internship
ARE YOU THE PERFECT CANDIDATE?