Job offers with languages in Europe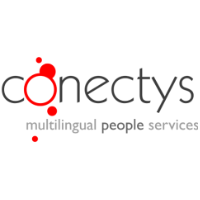 DESCRIPTION
Who We Are
Conectys is one of the fastest growing BPO's in the market, with over 3000 employees across many locations worldwide, offering multilingual outsourcing services to customers in the Gaming Entertainment, Electronics and Healthcare industries.
At the moment, we are looking for a passionate Content Moderator to join our Operations team, the center of our business. As Content Moderator, you will have a deep understanding of our content guidelines and you will be responsible for ensuring that all the disturbing and inappropriate content, which might include(but is not limited to) images, videos, text featuring violence, bullying, animal cruelty, hate speech, violent extremism, torture, sexual assault, self-harm, suicide, murder, or anything that endangers children, is moderated to the highest standards.
Our dedicated Content Moderators play a pivotal role in safeguarding the online environment by reviewing user-generated pieces of text, visual, video, and audio, presented in a continuous sequencing during each shift.
And the best part is that you will have space for learning, growing and building your career.
REQUIREMENTS
Within the role you will:
Moderate social media content (videos, images, reviews submitted by users) and classify it quickly and correctly according to the internal policy and criteria;
Remove any inappropriate content in order to ensure a safe experience for users of the application and community;
Maintain a high level of quality in each case that you review;
Identify and escalate potential errors in the application used for moderating content;
Participate in testing, launching, or implementing new products and working tools;
Make suggestions to improve policies and procedures;
Send accurate daily activity reports.
What will make you successful for the role:
French both written & spoken (C1);
English both written & spoken (B2);
Attention to details;
Curiosity, always looking for solutions;
Excellent computer skills;
Flexible schedules, rotating weekends.
ARE YOU THE PERFECT CANDIDATE?