Job offers with languages in Europe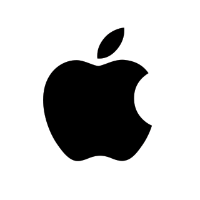 DESCRIPTION
Imagine what you could do here. At Apple, new ideas have a way of becoming extraordinary products, services, and customer experiences very quickly. The people here at Apple don't just craft products - they build the kind of wonder that's revolutionized entire industries. It's the diversity of those people and their ideas that inspires the innovation that runs through everything we do, from amazing technology to industry-leading environmental efforts. Join Apple, and help us leave the world better than we found it.
Are you interested in being part of a team that continues to innovate the way people and machines interact? The launch of Siri was a defining moment in the history of Artificial Intelligence. Siri offers a faster, easier way to get things done on your Apple devices, even before you ask. Millions of people now use Siri to send messages, play their favorite song or even take a selfie. The AI/ML team is passionate about technology with a focus on enriching the customer experience. We are looking for a motivated Annotation Analyst that demonstrates active listening, integrity, acute attention to detail, and is passionate about impacting our customer's experience.
Bring passion and dedication to your job and there's no telling what you could accomplish.
This position will be based in Barcelona.
REQUIREMENTS
Fluency in the Swiss German language with excellent comprehension, grammar and proofreading skills
Excellent English reading comprehension and writing skills
Highly organized with strong attention to detail
Excellent active listening skills with the ability to understand verbal nuances in the Swiss German dialect, including the variations across different provinces and territories
Demonstrates attention to detail and critical thinking skills in evaluation of Siri's language usage and dialect
Ability to independently navigate systems and tools
Demonstrates integrity and focuses on customer privacy
Experience in content review or a similar environment, prior testing experience preferred
Demonstrates flexibility and adaptability to changing work-flows and responsibilities
Grows with a team where expertise is shared and feedback is welcomed
Excels at working independently to make timely decisions and take appropriate actions
Experience as an end user of Siri, similar Intelligent Personal Assistants, or other AI
Successfully meets or exceeds targets, working within tight deadlines
Ability to identify business process solutions that increase efficiencies
Ability to maintain focus and aim for high results through large volumes of tasks
ARE YOU THE PERFECT CANDIDATE?