Job offers with languages in Europe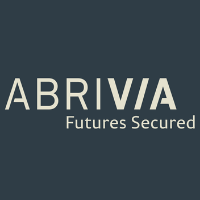 DESCRIPTION
Job Title: Regional Sales Executive – German & English (m/w/d)
Job Type: Permanent Full Time (Mon-Fri)
Location: Hannover, Germany (City Centre)
Salary: €45K OTE with uncapped commission and benefits
At Abrivia, our client is looking for a Regional Sales Executive with Fluent German & English to join a growing global consultancy company based in Hannover, Germany. We are seeking to hire a candidate with exceptional interpersonal and negotiating skills, meticulous attention to detail, and a proven track record in sales and client management. This role presents an exciting opportunity for an individual to spearhead our expansion efforts in the German market.
REQUIREMENTS
Conduct comprehensive market research to identify potential locations for expansion across Germany which may involve occasional site visits and meeting prospective clients face to face.
Support strategic plans and market penetration strategies based on analysis to ensure effective growth & market presence.
Cultivate and maintain strong relationships with existing key accounts to maximise business opportunities and ensure client satisfaction.
Collaborate with prospective accounts to understand their specific needs and tailor solutions.
Proactively identify and pursue new business opportunities for expansion in locations across Germany.
Establish and maintain relationships with potential clients/partners and stakeholders to drive business growth and achieve sales targets.
Negotiate contracts, pricing and terms with the client to secure profitable deals and agreements while aligning organisational goals.
Ensure accurate contract documentation and compliance with legal and financial requirements.
Address and resolve customer concerns, issues, or inquiries promptly and professionally.
Coordinate efforts to streamline processes and ensure smooth implementation of expansion initiatives.
Monitor and analyse sales performance against targets, providing regular reports to the management team.
Continuously enhance product knowledge and sales skills to stay updated with the latest industry trends and developments.
Ensure adherence to all company policies, standards, and ethical guidelines in all sales and business activities.
Promote integrity, professionalism, and ethical behaviour within the sales team and the wider organization.
Ad hoc duties as required.
ARE YOU THE PERFECT CANDIDATE?