Job offers with languages in Europe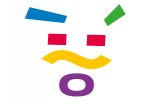 DESCRIPTION
Location: Lisbon, Portugal
Role: German speaking Content Reviewer & Investigator
Salary: 1010 euro gross per month (this does include also the holiday bonus, meal allowance and night shift allowance) plus free accomodation
Working Hrs: 40 Hours per week (8 hours per day with an additional lunch break hour) on a rotational shift pattern, Monday to Sunday, 24/7.
Overview of the company:
Our client is a global outsourcing company – they have offices around the world and in Portugal they have multiple sites where they support huge international clients and assist with business in more than 30 different languages, so you'd be joining a very multicultural environment.
The Role:
As a Content Reviewer and Investigator you will support a mobility company headquartered in Estonia that provides a range of services, including ride-hailing, micromobility rentals, food and grocery delivery, and carsharing. Your main task is to review content created by internal systems or users and to ensure that they comply with Community Guidelines. You will review, classify and/or delete highly sensitive content uploaded by users. Besides this, a large part of your role will be to conduct thorough investigations into various cases, including but not limited to driver harassment and customer behaviour issues. You will review materials submitted by drivers and customers related to cases and will conduct outbound calls to the various parties to gather additional information and gain a comprehensive understanding of each case.
REQUIREMENTS
Requirements
Excellent communication skills both verbally and written in German and English
Previous experience in an investigatory role is a plus
Willingness to learn
This is 24x7 operation which requires you to do a mix of day and night shifts
Interest in Social Media
ARE YOU THE PERFECT CANDIDATE?