Job offers with languages in Europe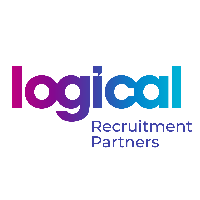 DESCRIPTION
Job Title: Dutch-Speaking Customer Service Agent for Singapore Airlines
Location: Athens, Greece
Annual Salary: €18,200 per month + Monthly Bonus: €160 + Full Relocation Package
Are you passionate about delivering exceptional customer service? Do you have a knack for languages and a passion for travel? If so, we have an exciting opportunity for you to join our team as a Dutch-speaking Customer Service Agent for Luxury Level Singapore Airlines.
Company Overview:
This reputable outsourcing company dedicated to providing top-notch customer service on behalf of Singapore Airlines. As part of our team, you will play a crucial role in ensuring passengers receive the highest level of service while flying with one of the world's most prestigious airlines.
*Position Overview:
As a Dutch-speaking Customer Service Agent, you will be based in our state-of-the-art office in Athens, Greece. You will serve as the primary point of contact for passengers, assisting them with inquiries, reservations, ticketing, and various travel-related requests. Your dedication to providing exceptional service will help create memorable travel experiences for our passengers.
Key Responsibilities:
- Handle incoming calls and emails from Dutch-speaking passengers with professionalism and empathy.
- Assist passengers with reservations, ticket changes, and general inquiries.
- Provide information about flight schedules, services, and travel policies.
- Resolve passenger issues and complaints promptly and effectively.
- Collaborate with other team members to ensure seamless service delivery.
- Meet and exceed performance targets and quality standards.
Benefits:
- Competitive annual salary of €18,200 per month.
- Monthly bonus of €160 based on performance.
- Full relocation package, including assistance with accommodation and initial settling-in expenses.
- Training and ongoing support to help you excel in your role.
- Opportunity for career growth within our organization.
- A dynamic and multicultural work environment.
Qualifications:
- Fluent in Dutch (both written and spoken).
- Strong communication skills in English.
- Customer-focused mindset with a passion for delivering exceptional service.
- Excellent problem-solving and interpersonal skills.
- Ability to work in a fast-paced environment and adapt to changes.
- Previous customer service experience is a plus but not mandatory.
ARE YOU THE PERFECT CANDIDATE?