Job offers with languages in Europe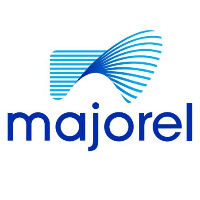 DESCRIPTION
Job Title: Online Advertising Campaign Optimiser with Japanese
Reporting to: Team Leader
Location: Krakow, Poland
Work Type: Hybrid (3 days in office, 2 days at home)
Overall Job Purpose
As an Advertising Campaign Optimizer, you will be part of a multinational team, building new campaigns, optimizing and localizing existing campaigns for customers. You will use your marketing skills to review the client's business model and website and implement the best optimization strategy to achieve the client's goals. The goal of the optimization will be to increase return on investment, drive traffic to the clients website or increase brand awareness for the client in your specific market.
Duties and Responsibilities
Optimization and creation of new campaigns using your marketing insights and tools to create campaigns, ad groups, ad texts, keywords and extensions to achieve client's' expectations
Optimization and creation of different digital marketing campaign types, such as: Search, Display and Remarketing
Localisation of existing campaigns through keyword localisation, ad text localisation and extension localisation
Understanding and adapting to on-going product and technology developments
Understanding local market trends and seasonal trends
Adjusting bids to suit specific markets, products and trends
Internet research to understand products and competitors
Manage the quality of your work in line with the clients policies and procedures
Ensure excellent use of spelling and grammar is maintain in all tasks
Manage and complete a set number of campaigns per week
REQUIREMENTS
Required Qualifications & Experience
Fluency in written and spoken Japanese and English is essential
Experience working in marketing or online advertising is desirable
Specified market knowledge and experience is essential
Demonstrates high level of creativity and innovative thinking
Strong Microsoft Excel skills
Excellent communication skills
High attention to detail
Experience working in a multicultural environment is an advantage
Ability to multitask
BA/BSc degree or equivalent is preferable
Competencies
Solutions Orientated
Initiative
Collaboration
Organizational commitment
Customer Focus
Teamwork
Organization & Planning
Results Orientated
Attention to detail
Problem Solving & Information Gathering
Resilience & Adaptability


ARE YOU THE PERFECT CANDIDATE?