Job offers with languages in Europe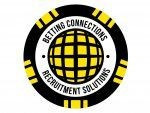 DESCRIPTION
Speak fluent Italian? We have the job for you!
On behalf of our client, we are looking for Italian speaking Game Presenters to join our client's team in Bucharest in an indefinite contract!
The role involves working in front of a camera, presenting casino games, such as poker and blackjack, online.
Responsibilities:
Be "the face" of the Company delivering expert knowledge and superior gaming quality
Represent and maintain the brand by consistently adhering to the Company's presentation and grooming policy
Present all games in the required professional manner, always showcasing exceptional presenting skills in line with the Company's performance expectations
Engage players and immerse them in the live dealer experience
Maintain a professional level of technical proficiency in all games with the ability to always remain fully aware of your performance and ensure compliance with the brand guidelines
Carry out all gaming operations in line with the current legislation and to the required company standards of efficiency, security, and customer satisfaction
Have an active role in the Company's continuous improvement plan to achieve plans for future growth within the Company.
To find out more about this great opportunity and many others, get in touch with the Betting Connections team.
Know someone looking for their next career move?
At Betting Connections, we value the power of personal referrals! We offer an exciting "Refer-a-Friend" initiative, giving you the great opportunity to earn €250 for every successful referral.
REQUIREMENTS
Required skills or abilities:
Fluency in English and Italian is a must
Exceptional presenting skills
An enthusiastic and positive attitude with an outgoing personality
Must be able to maintain high energy levels for the duration of games that require a more animated performance
Flexibility of working hours and must be willing to work on a shift pattern which includes nights, weekends, and bank holidays
Must be reliable and have good attendance and timekeeping records
Attention to detail and excellent people skills are essential as this is a customer facing role
Must be able to demonstrate the ability to think quickly and remain calm under pressure while maintaining accuracy, discipline, and discretion
Adhere to specific rules related to dress code and appearance
ARE YOU THE PERFECT CANDIDATE?