Job offers with languages in Europe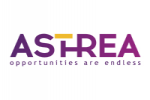 DESCRIPTION
Astrea Recruitment was found in 2007 with one principal mission – to be different.
We transformed this vision into a key driver of our efforts to be always available when our
clients or partners need us to advise and guide them in taking important decisions.
Our partners are increasing continuously and their satisfaction is the best business card for us.
For one of our clients – world renowned company offering service in the finance field. We are
searching for organized, driven and open individuals for the role of Portuguese E-Payment Agent (work and live in Bulgaria).
Essential Duties and Responsibilities:
* Creating positive customer experience with each contact via phone, chat or email;
* Listening to customers and offering correct solutions for their issues;
* Working efficiently and in accordance to quality standards;
* Striving to meet preset targets and represent the company in a professional manner;
* Contributing to great work atmosphere and improvement of the business processes.
REQUIREMENTS
Requirements:
* Fluent in Portuguese;
* Previous experience in BPO field, financial experience is a plus;
* Great communication skills;
* Team-oriented and able to adapt and work in a dynamic environment;
* Able to prioritize, multitask and manage time efficiently.
ARE YOU THE PERFECT CANDIDATE?