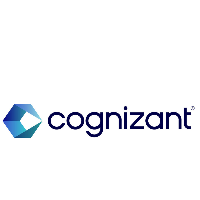 DESCRIPTION
French speaking eSignature Customer Support Representative
Our agreement with employees
Our client is committed to building trust and making the world more agree-able for our employees, customers and the communities in which we live and work. You can count on us to listen, be honest, and try our best to do what's right, every day. At our client, everything is equal. We each have a responsibility to ensure every team member has an equal opportunity to succeed, to be heard, to exchange ideas openly, to build lasting relationships, and to do the work of their life. Best of all, you will be able to feel deep pride in the work you do, because your contribution helps us make the world better. And for that, you'll be loved by us, our customers, and the world in which we live.
The team
Our Customer Success team is the largest organization in the world focused entirely on agreement processes and technologies. We are the Agreement Experts. With hundreds of thousands of successful customers worldwide, we know how to help our customers see results quickly. And that experience is just one of the reasons our customers trust us to connect, automate, and integrate their systems of agreement, everywhere they need to get work done. As part of our global team of Agreement Experts – in professional services, customer success management, learning and enablement, and customer support – you'll bring your knowledge, insights, and proven expertise to help our customers achieve more than they ever thought possible.
This position
The Customer Support Representative is a tactical customer service resource and provides second level support for our eSignature customer base. The Customer Support Representative will both have the accountability and responsibility to deliver on our customers' needs, including thorough communication and prompt routing of escalations whenever necessary. As such, this role acts as a liaison between customers and resources across our client company, expediting the resolution of issues to empower customers to achieve the highest value and adoption of our software.
This position reports to a Technical Support Manager.
Responsibilities
- Provide exceptional technical support for the company's eSignature component of the DAC
- Handles incoming support channels to troubleshoot customer inquiries, including but not limited to standard end-user tasks such as signing and managing envelopes, configuring templates and PowerForms, and other aspects of using the eSignature product suite
- Escalate issues as needed in a timely manner with clear and effective communication.
- Uses broad product familiarity within DAC areas to help customers increase adoption.
- Utilizes in-house and third-party support tools and team resources necessary to solve or escalate customer issues and collaborate with teammates and colleagues
- Proactively identifies improvements to the product, identify bugs and otherwise determine high-impact opportunities to enhance the customer experience
- Promotes the products and services to customers and prospective customers via consultative discussion and evaluation of their service and support needs
- Meets and exceeds the client's Customer Support service level goals for eSignature and related services
REQUIREMENTS
Basic Qualifications
- A passion for technology and helping customers solve their technical problems
- Experience troubleshooting in a web-based environment
- Effective communication skills which are a key component of this role, with audiences that include customers, peers, and occasional executive presence
- Bachelors of Science degree in a Computer Science, Engineering, or related technical discipline
Preferred Qualifications
- Experience troubleshooting and supporting SaaS Applications
- Fluent or close to native in French and English
- Professional experience within relevant industries for which our client provides solutions
- Ability to troubleshoot regular expressions
- Understanding of web-based applications, web service APIs, and authentication technologies such as SAML and oAuth
- Ability to maintain composure in critical situations and communicate clearly with both internal and external customers
- Ability to collaborate with peers across the organization without friction
ARE YOU THE PERFECT CANDIDATE?