Job offers with languages in Europe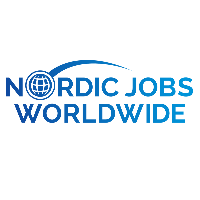 DESCRIPTION
Then we might have your next dream job!
We in Nordic Jobs Worldwide are constantly looking for talented Swedish speakers to positions all around Europe. We work with big companies in Greece, Spain, Hungary, Malta, Estonia, Latvia, Portugal and more that are looking for Swedish speaking people to work towards the Swedish market with customer service or tech support.
The position:
As a Customer Service/ Technical support Agent your role is to handle customers inquiries via phone, mail or other channels. Your role will include handling and troubleshooting issues with empathy and efficiency until a resolution is reached. You will make sure to deliver excellent customer service, and leave the customer satisfied.
Your tasks as a customer service/ technical support agent:
Becoming an expert in a given field and providing an excellent customer service to the customers
Assess the nature of product or service issue, and solve basic to complex customer requests
Use a range of modern communication channels to offer the best possible service
Manage customer experience cases administratively through different computer programs
REQUIREMENTS
Requirements:
Fluent language skills in Swedish and advanced proficiency in English
Good general computer knowledge
Willing to work in a fast-paced environment
Flexible when it comes to working shifts
Motivated to relocate to one of the following countries: Spain, Greece, Estonia, Hungary, Malta, Latvia or Portugal
ARE YOU THE PERFECT CANDIDATE?