Job offers with languages in Europe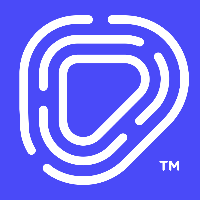 DESCRIPTION
Do you have fluency in Dutch? How does it sound to be Technical Customer Support Representative in Renewable Energy to provide high-level customer support for our client, who is a leading global specialist in systems and solutions for photovoltaic technology and renewable energy.
Responsible tasks include answering complex technical customer issues by phone and online web tools and to provide support to other departments of our client. The Technical Customer Support Representative Renewable Energy is responsible for using communication and troubleshooting skills to provide customer support to electrical installers and end customers of our client.
We offer:
Full-time contract of 39 hours a week from monday to friday bestween 8 and 16.
Possibility of teleworking after training and passing the learning curve.
Competitive salary of 25.000 euro bruto/year (21.500 + 3.500).
Sign bonus of 1.500 euro (500 euro the first 3 months)
Training under contract.
Start date on 16/10/2023.
Requirements:
Fluency in Dutch, with high communication skills in English.
Residence in Barcelona.
Dutch - Native or bilingual
English - Advanced (B2-C1)
Place of training and work will be in Barcelona: Calle de Sancho de Ávila 105, 08018, Barcelona
Benefits:
Work in one of the best co-working spaces in Barcelona in the area of "Barceloneta.
Proper desks, ergonomic chairs, and natural light in a common space.
A place to sit down and to get things done among the comforts of home, minus the distractions
Barcelona's best-kept secret, an incredible terrace to work, relax, play ping-pong and eat, surrounded by plants and sunlight.
Lounge Area to relax, read books and socialize with your new colleagues
Homemade breakfasts, daily menu and catering. All-day eating and drinking in a self-service modality
A complete range of equipment, daily workouts, and personal trainers, so that you can reach your goals.
Foundever's mission:
At Foundever, we believe that every action, no matter how small, can have a significant impact. These actions may seem insignificant at a given moment, but they define our own experiences. Enjoy the small moments and celebrate the big victories. And most importantly, make them happen, whether it's a friendly conversation or taking that big leap. No matter how long you are with us, we hope you feel the impact of those positive moments throughout your career.
ARE YOU THE PERFECT CANDIDATE?