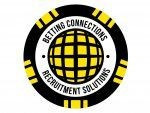 Affiliate Manager, Malta JID:7465
DESCRIPTION
AFFILIATE MANAGER - MALTA
Job Description:
We are looking for a highly motivated, ambitious, positive minded individual to join our Affiliate Marketing team. We
have a multi brand strategy with 5 different casinos, all of which are separate entities; so, it is vital that the candidate
can deal with multiple marketing strategies and has a solid grasp of the differences between our main target markets.
The successful candidate will be tasked with acquiring new affiliates, maintaining relationships with existing affiliates
and increasing our overall acquisition volume with a proactive attitude across all our brands and all the countries we
operate in.
Key responsibilities:
Acquire and build relationships with new affiliates.
Monitor performance of existing affiliates.
Growth and cement relationships with affiliates.
Help create, plan and execute Affiliate Marketing acquisition campaigns.
Create tracking links and request materials from the marketing team.
Help ensure that affiliates are promoting our brands in a compliant manner as per the different market
requirements.
Fulfil department and personal KPI's as delivered by management.
REQUIREMENTS
Candidates skills and experience:
Minimum of 1 years' experience in an affiliate manager role.
A passion for the iGaming industry, particularly casino.
A strong negotiator with excellent written and verbal skills.
Numerically minded when structuring, monitoring and analyzing affiliate deals and performance.
Highly motivated to achieve goals and strive for excellence.
Organised and able to keep focus and structure in a role which grants freedom.
Strong decision-making skills.
Proficient in Microsoft office suit, including Word, Excel, Power point and Outlook.
Ability to travel to conferences.
English speaking with a second language would be considered a positive.
Excellent communication and team working skills, with a passion and drive to work in a small but efficient and
highly successful team.
ARE YOU THE PERFECT CANDIDATE?
Top countries with English jobs:
Top cities with English jobs: