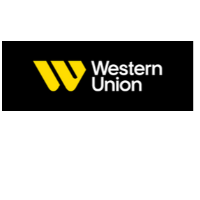 Associate, AML Compliance (Portuguese Speaker)
DESCRIPTION
Anti-Money Laundering Compliance Associate (Portuguese speaker) – Vilnius, Lithuania
Are you ready to join an advanced team with a global company that is passionate about preventing money laundering, fraud, and other illegal financial transactions? How about offering up your skills in a global business that is committed to making financial services accessible to people everywhere? Then it's time to join Western Union as an Anti-Money Laundering (AML) Compliance Associate within Know Your Customer (KYC) department.
Western Union powers your pursuit.
As a member of AML Compliance KYC team, you will help uncover suspicious activity associated with criminal acts, including money laundering and terrorist financing.
Role Responsibilities
Making sure that our customers are protected against money laundering or other illegal activities.
Handling incoming and outgoing calls with Western Union customers.
Analyzing how our agents use our money transfer services by conducting due diligence.
Helping the business look at ways of improving its customer experience and make recommendations on any process improvements.
Assisting the escalation team on any issues that do arise by taking ownership on cases.
We make financial services accessible to humans everywhere. Join us for what's next.
Western Union is positioned to become the world's most accessible financial services company — transforming lives and communities. We're a diverse and passionate customer-centric team of over 8,000 employees serving 200 countries and territories, reaching customers and receivers around the globe. More than moving money, we design easy-to-use products and services for our digital and physical financial ecosystem that help our customers move forward.
Just as we help our global customers prosper, we support our employees in achieving their professional aspirations. You'll have plenty of opportunities to learn new skills and build a career, as well as receive a great compensation package. If you're ready to help drive the future of financial services, it's time for Western Union.
We are passionate about diversity. Our commitment is to provide an inclusive culture that celebrates the unique backgrounds and perspectives of our global teams while reflecting the communities we serve. We do not discriminate based on race, color, national origin, religion, political affiliation, sex (including pregnancy), sexual orientation, gender identity, age, disability, marital status, or veteran status. The company will provide accommodation to applicants, including those with disabilities, during the recruitment process, following applicable laws.
REQUIREMENTS
Role Requirements
High school degree required; college degree is a plus.
Experience within AML Compliance field would be considered advantageous.
Fluency in English with outstanding verbal, written and listening skills is mandatory.
Fluency in Portuguese with outstanding verbal, written and listening skills is mandatory.
Strong verbal, written and listening skills.
Good analytical skills.
Independent decision-making skills with high attention to detail.
Computer literacy.
Willingness to work in rotating shifts (including weekends and holidays).
ARE YOU THE PERFECT CANDIDATE?
Top countries with Portuguese jobs:
Top cities with Portuguese jobs: