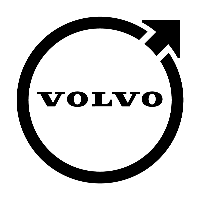 Automotive Technical Support Engineer Diagnostics
DESCRIPTION
Introduction
Technical Dealer Support (TDS) is the first line support department for our markets and dealers globally. With a strong focus on technical enquiries, remote diagnostics and connected services, we ensure that our customers are offered a premium service and are helped in time. Using the latest technologies, we guarantee the improvement of internal processes and stay up-to-date with our service deliveries. We nurture intrapreneurship and personal development, offering plenty opportunities to grow within the organization.
This is us, your new colleagues
We support dealers and customers worldwide with technical and diagnostic solutions for Volvo Trucks, Renault Trucks, Volvo Bus and Volvo Penta. Our passion for Volvo and its customers is what drives us to work together in an inspiring and thriving environment to find solutions but also to ensure quality and performance.
Do you just love to
You work in a team finding technical and diagnostic solutions for internal and external customers,
Your main activity is to assist dealers in your language area.
You're in contact with different stakeholders like dealers, designers and product engineers.
You will work with different applications and have access to technical documentation in order to provide solutions,
You handle the information from the international markets in such manner that repeated questions and problems from customers can be avoided and quality can be improved
REQUIREMENTS
Are you the one
You have a technical background (automotive engineering,..) or by experience and interest you have built up a broad technical knowledge
You have an analytic approach, problem solving mindset and are able to interpret technical documentation.
You have the ability to understand how software applications work and have the capability to connect the dots when needed
You have good collaboration, communication and facilitation skills
You have a natural feel for continuous learning and personal involvement
You are fluent in English in combination with Italian / Spanish / French / German and at least one other additional European language
You are willing to work in a shift system
This is a temporary assignment of 12 months.
If interested apply! We are open to explore and discuss in dialogue with sending business job assignment possibilities to stimulate growth mindset across team, business area/units.
ARE YOU THE PERFECT CANDIDATE?
Top countries with English jobs:
Top cities with English jobs: