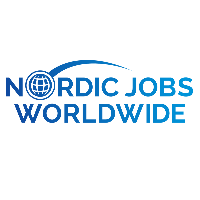 Danish Speaking Customer Support with Marketing in Cyprus
DESCRIPTION
The company is an online marketing agency that provides online services to consumers. As a Customer Supporter, you work with advertising, customer support, customer retention and data analysis.
They offer customers a range of interactive marketing solutions that combine a consumer-oriented approach to acquisition and retention programs together with healthy profit-based business models. They work with their clients to create personalized business plans and service packages for each client.
Description of the role:
Answering customer questions via email, phone calls and chat in a courteous and professional manner.
Open and maintain accounts receivable by recording account information
Resolve product and service problems by clarifying customer complaints, determining the cause of the problem, selecting and explaining the best solution to solve the problem, expediting correction or adjustment, following up to ensure resolution.
Contribute to teamwork by performing related tasks as needed
Manage a large number of incoming calls, email messages and chat
Identify and Assess customer needs to achieve satisfaction
Follow communication guidelines and policies
Go the extra mile to engage customers
The company offers additional internal training.
REQUIREMENTS
Fluent language skills in Danish and good English
Customer support experience would be considered an advantage but not essential as the company offers full in-house training
Strong communication skills over the phone by listening to
Customer orientation and ability to adapt and respond to different types of characters
General data-art map
Good communication / PR
Opportunity to work on Shift
The ability to work both alone and as part of a team is necessary
ARE YOU THE PERFECT CANDIDATE?
Top countries with Danish jobs:
Top cities with Danish jobs: