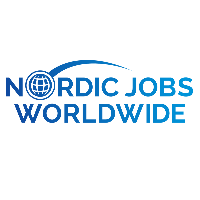 Do you speak Latvian/Lithuanian and want to work in Lisbon?
DESCRIPTION
Ready to jump into a new career and move to beautiful Lisbon, Portugal?! We are looking for Lithuanian speakers to join our growing team as a Trust and Safety Content Moderator for an international e-mobility company.
As a T&S Agent and Content Moderator, you will validate all written/Video/Audio/Visual content, confirming its accuracy, quality or adherence to the policies and rules. You will also have the opportunity to share your ideas, in order to improve the quality of our work.
About our Client
Our client is a worldwide leader in Customer Experience Management and shared services for international markets. With their team of 9.000 employees, from 82 nationalities, they are providing services in 35 languages for 64 markets.
Our client is considered eight times the best company to work for in Portugal by the Great Place to Work Institute. Furthermore, they were awarded four times by Exame Magazine as one of the best companies to work for in Portugal and the best company within their sector, with plenty of growth opportunities.
The position is Trust & Safety Investigator & Content Moderator for a well-known global technology company that provides mobility services, vehicle and scooter rentals as well as car sharing, and food delivery services.
Your Responsibilities:
As a T&S Content Moderator and investigator, you will be responsible for reviewing content of a graphic nature, and enforcing policy decisions related to content, handling sensitive and complex issues faced by users to protect the platform and keep them safe. You will also demonstrate ethics and genuine skills in restraint by applying policies correctly and ensuring quality, intellectual property, privacy, and online safety.
Review the content that has been received by internal systems or users to ensure that it complies with the community guidelines
Review, classify and / or eliminate highly sensitive content, uploaded by users, according to the parameters defined by the client
Perform outbound calls during the investigation, to collect proofs of their complains, from drivers and customers
Make timely escalations that require special attention from your closest manager
Comply with corporate confidentiality policies and the proper handling of customer information
Participate in continuous training programs established by the company for optimal development in the role
Multilingual Jobs Worldwide
We are a leading multilingual recruitment specialist agency, with businesses from all over the world, connecting talent from Germany, France, Netherlands, Belgium, Italy, Spain, and more.
Multilingual Jobs Worldwide is a leading language recruitment agency in Europe, matching the most exciting jobs with multilingual talent. We have offices in Oslo, Tallinn, Malaga, Malta, and Lisbon. We have helped over 3000 people find their dream job with our 300+ partners in over 30 countries.
REQUIREMENTS
Requirements:
Fluent level of written and verbal communication skills in Lithuanian OR Latvian and good command of English (B1 Level);
Willing to start an international experience – work abroad;
Excellent communication and interpersonal skills and team spirit;
Able to handle confidential and/or highly sensitive information;
Experience in customer service is beneficial but not mandatory
ARE YOU THE PERFECT CANDIDATE?
Top countries with Latvian jobs:
Top cities with Latvian jobs: