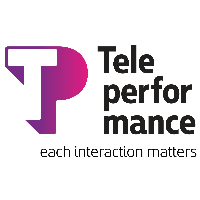 Dutch Consultant for IT Security Software
DESCRIPTION
Are you a fluent Dutch speaker? Do you have an IT background?
Grab this opportunity to work as a consultant for a leading IT Security Software company and help internet users surf the web safely.
Teleperformance Greece collaborates with the leading IT Security Software company that offers multiple levels of protection for home devices to keep them safe from viruses and online threats.
This is your chance to work as a consultant for the world's top multinational cybersecurity and anti-virus provider.
The work-from-home option is offered to candidates living in Greece or available to relocate.
What you will do:
Communicate with customers via phone, chat & e-mail
Ensure full functionality of the antivirus protection
Troubleshoot technical issues using your problem-solving skills
Track and follow cases to ensure they closed in an efficient and timely manner
Maintain high customer satisfaction, representing a major brand
Provide and maintain strong, professional relationships with all partners and show empathy at all times
Log the cases on internal systems, while getting up to date with client's products & services.
REQUIREMENTS
What you will bring:
Fluency in Dutch
Very good communication skills in English
Exceptional written and spoken communication skills, soft skills, as well as problem-solving skills
Good knowledge of operating systems & computer applications
Empathy and a passion for customer service, solid team and collaboration skills, work independently with limited supervision
Ability to adapt and flex style according to customer personality, culture, and profile
Help-desk or system admin experience will be considered as an advantage
ARE YOU THE PERFECT CANDIDATE?
Top countries with Dutch jobs:
Top cities with Dutch jobs: