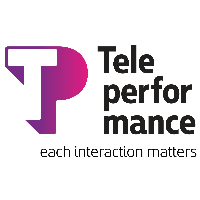 Dutch Paypal Customer Solutions Teammate – Remote
DESCRIPTION
Fluent in Dutch? Always up-to-date with the latest advances in fintech? Grab the opportunity and join our Dutch-speaking Paypal Customer Solutions team!
Teleperformance is proud to be collaborating with Paypal, the original innovator in digital payments – and world's most valuable fintech firm – offering the opportunity to native Dutch speakers to work from their own home in the Netherlands, in a fully virtual, fun and engaging environment!
Be part of the change and join our mission to democratize financial services, ensuring that everyone, regardless of background or economic standing, has access to affordable, convenient, and secure products and services to take control of their financial lives.
If you are inspired by our core values of Inclusion, Innovation, Collaboration, and Wellness, this is your opportunity!
What you will do
Be the eyes and ears for the team handling customer inquiries
Communicate with customers and managers via telephone, e-mail, video, social media and chat.
Handle and carefully respond to all customer inquiries before, during and after their buying cycle by building excellent rapport & confidence, identifying their needs, and taking strategic action in a timely manner
Provide excellent customer support through active listening on every interaction while adjusting support approach to accommodate all levels of customer experience
Work with confidential customer information and treat it sensitively
Use software to source and input customer data accurately as related to the inquiry
REQUIREMENTS
What you will bring
Excellent command of Dutch
Good communication skills in English
Customer service experience preferred
Strong verbal (phone) communication skills utilizing active listening and clearly speaking to customers
Strong written (email) communication utilizing proper grammar and punctuation
Be reliable and autonomous with a large amount of discipline and self-motivation
Experience with dealing professionally with people you only speak to via telephone, e-mail, video and social media
Well-developed sense of urgency and follow through
Ability to multitask multiple systems, screens, and tasks during customer contacts
Ability to learn and adapt to new software technologies
ARE YOU THE PERFECT CANDIDATE?
Top countries with Dutch jobs:
Top cities with Dutch jobs: