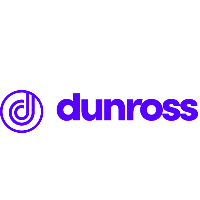 Dutch Speaking Customer Service - €1 000 Signing Bonus!
DESCRIPTION
About the Job
Ready to make a move to sunny Greece? :-)
Our client is a global organisation providing customer service for some of the world's major brands. As a Customer Service Representative based in Athens you'll be a part of creating and delivering amazing customer experiences, so whether it's getting answers for customers quickly or consulting on products, you'll be the difference between their customer experience being just average or an exceptional one.
Also to get you off on the right foot we are offering new starters a 1 000 Euro signing bonus, plus free flight tickets to Athens and 2 weeks free hotel accomodation to help you out while you look for your own flat/apartment.
On a day to day basis you will be required to:
Be the first point of contact for incoming communications from Dutch speaking customers (email/phone/chat)
Assist customers by answering questions, providing advice and resolving issues
Track and follow cases to ensure they're closed in an efficient and timely manner
Maintain high customer satisfaction
Maintain strong, professional relationships with all partners and show empathy at all times
Work towards reaching targets
REQUIREMENTS
We require:
Fluent Dutch and a good level of communication in English
Ability to thrive as a team player in a fast-paced, high-energy environment
Exceptional communication & soft skills, as well as the ability to problem solve
Have a base level of computer knowledge
Resourcefulness and the ability to multitask
ARE YOU THE PERFECT CANDIDATE?
Top countries with Dutch jobs:
Top cities with Dutch jobs: