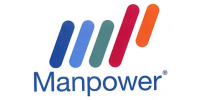 DESCRIPTION
Multinational companies located in Dublin are looking for Dutch speaking Technical Support Engineers to support their clients in Benelux.
REQUIREMENTS
Are you interested in front-end technologies?
Our client is looking for fresh graduates to support mobile apps written in Java, JavaScript, HTML & CSS. If you have ever written some mobile app or have built a website, you are a good fit for this role! You can expect a relocation package and salary up to €32,000
Are you more into network support?
We are looking for candidates experienced in virtualization, Windows Server, Linux based OS and knowledge of SAN. You will remotely diagnose and solve customer problems, over the phone, via web collaboration and email. You can expect salary €31,000 + quarterly bonus and great bonus package
Are you more into testing and client communication?
Application Review Analysts are required to test third parties apps across various multimodal devices on the Assistant platform. Candidate must be able to clearly notate bugs, edge cases, findings and share this information with multiple teams, stakeholders, and with the developers. Salary goes up to €30,000 + relocation package.
ARE YOU THE PERFECT CANDIDATE?
Top countries with Dutch jobs:
Top cities with Dutch jobs: