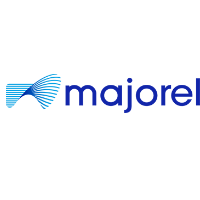 English Beauty Advisor Expert - Hair Color for Majorel Italy
DESCRIPTION
Job description
For an important partner in the cosmetics industry, L'Oréal Group, we are looking for brilliant resources to be included as Hair Beauty Advisors. The ideal candidate has a strong orientation towards the achievement of objectives, excellent interpersonal skills and shows a propensity to manage telephone contact.

Main activities:
Management of consumer requests relating to Information and Complaints through different channels (i.e. live chat, phone, emails, webforms, Social 1:1) by providing excellent solution, service, product and beauty advice in a professional, precise and timely manner

Your profile:
Must have
* Hair color background
* Cosmetics and Luxury sensitivity (personal interest)
* Excellent communication skills, empathy & high focus on customer satisfaction
* Customer orientation, problem solving skills, teamwork
* Native language skills in English or at least C1 level knowledge
* Italian knowledge at least B2 (written, spoken and read)
* Good IT skills - required competence and speed in the use of tools to report interactions
* Availability to work on shifts
* Interest in digital and social media
Nice to have
* Previous experience in Customer Service
What we offer
Our offer:
* Competitive salary and benefits
* Flexible shift system
* Stable multinational company with interaction between different nationalities and cultures and the possibility of internal growth
* Modern and positive work environment
* Excellent public transport connections
* An international environment employing people from different nationalities and cultures
If you like to be part of this great journey and growing opportunities, please join us in a vibrant, multi-cultural city center environment. Explore you careers possibilities and work on your Personal Development. Above all, enjoy the experience of working with this highly prestigious brand L'Oréal Group!
Welcome to Majorel! We are a leading customer experience multinational with over 82,000 professionals in 45 countries all over the globe. Our diverse #OneTeam designs and delivers flexible solutions in 70 different languages that make a difference to the customers of many of the world's most respected brands. Creativity, Excellence and Respect, our fundamental values, drive everything we do.
Whether you are an experienced professional or just starting out, we can offer you the right support to help you achieve your goals. Are you also #DrivenToGoFurther? Join us now!
ARE YOU THE PERFECT CANDIDATE?
Top countries with English jobs:
Top cities with English jobs: