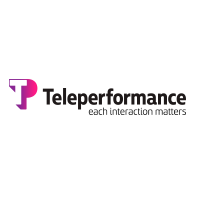 English speaking Risk Specialist in Barcelona
DESCRIPTION
Teleperformance is a worldwide leader in customer experience management and contact centre business process outsourcing. Our company employs around 420.000 people working in over 265 dialects and languages, in 88 countries, operating across all business sectors and all continents on behalf of major international companies.
At Teleperformance, we do business with people, for people. We want our employees to be inspired and motivated. Our main goal is to make them proud to belong to Teleperformance through job satisfaction and a great work environment.
Teleperformance Spain, with more than 4,700 employees in 10 sites (certified with Great Place to Work and Top Employer), is looking for a group of highly-skilled professionals.
Purpose of the role
As the foundation of the Risk Team, risk specialists help protect, our users, and their customers from a wide range of risks that come with navigating the world of payments. On a given day, each Specialist reviews businesses who either wish to use or are currently using the platform. While doing so, the reviewer verifies and validates information provided by the merchant. A standard check will compare specific details from the account application against supporting documentation such as a website, document scans, or internal/external databases. The reviewer will be evaluating merchants for potential risks they may present to . This can take the form of supportability, KYC, credit, or fraud.
They will make decisions on a daily basis that have wide-ranging impacts to financial losses, user experience, or financial partner obligations.
There are four functional teams that may work with our Risk Team. Each team has different tasks and requirements for its specialists.
Responsibilities:
Verify all required details have been submitted with application for processing.
Examine and validate the identity of the merchant to ensure the information submitted is valid.
Perform checks in internal and external databases to verify information provided and confirm supportability of the merchant.
Identify and document inaccuracies which raise red flags that require intervention and follow up with the merchant.
Investigate and compare the items sold on the merchant's website to information provided on the
Product description, merchant industry, and charges.
Reference an internal supportability list provided by , and judge whether the merchant is in compliance with our clients guidelines. Ensure no items being sold on the merchant's site violate these guidelines.
Based on the merchant's website, categorize the business using a list of guidelines.
Identify businesses as supportable, prohibited, or in need of small changes to their business model.
REQUIREMENTS
Fluency with internet and social media research, as demonstrated by at least 1 year of experience with computers.
Fluent in English (C1 or higher)
Ability to be detail-oriented and meticulous, noticing when information from multiple sources do not match up.
Capacity for showing empathy, remembering there is a person behind the business and aren't overly harsh in your assessments.
Efficiency working in a fast-paced, high-volume environment.
Comfortable making decisions based on incomplete or ambiguous information.
Are persistent and thorough, willing to go the extra mile to understand specific cases and examine underlying causes.
Collaboration with team members and affinity to share knowledge and best practices to help the team succeed.
Mandatory to be located in Barcelona area.
Desired Qualifications:
Experience with payments, risk, compliance, or the financial industry.
Previous background in a role supporting users at a technology company.
Well-versed in an investigative role involving decision-making.
ARE YOU THE PERFECT CANDIDATE?
Top countries with English jobs:
Top cities with English jobs: