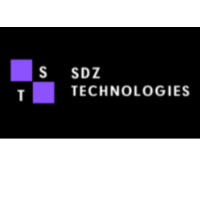 External Service Provider (with Thai and English languages)
DESCRIPTION
SDZ SUPPORT TECHNOLOGIES AND SERVICES LTD is an international company that provides Customer Support Services to reputable financial firms. One of our biggest clients is IQ OPTION (IQ Option is an international IT company operating in the fintech industry that developed one of the world's best trading platforms for financial instruments).
Now we are looking for an External Service Provider to join our support team.
We speak 20 languages and help our clients reach users' needs and help them to understand all the peculiarities of trading. Our clients ask us a variety of questions starting from trading up to movie recommendations, so you won't be bored.
We provide our services 2/2 day-day/night-night schedule (it means that you provide services for two days from 12.00 pm to 12.00 am, then you have 2 days off, after that you provide services for two nights from 12.00 am to 12.00 pm, then 2 days off) - GMT+2, Cyprus time
We are looking for a person who:
Writes and speaks foreign languages fluently (English and Thai).
Has a stable Internet connection and follows a schedule meticulously.
Is able to communicate effectively with our clients and is able to determine the needs of a particular user and find a custom solution that suits him.
Is not afraid of difficulties.
Why should you choose us?
Financial independence. Get stable fees, extra payment and gifts from the company.
Remote style. Live and provide services from anywhere in the world.
Get assistance at every step. We always provide a knowledge base and help with questions.
Get free trainings. Maximize your capacity to boost your independent career in support.
Enjoy company socials: quizzes, lectures, and an online library.
Provide services on a global scale. Be part of an international Customer community of 30+ countries.
Be valuable. Provide help and support to people from 150+ countries all over the world.
What about payment:
We offer 1155 Euro as a monthly fee plus an extra monthly payment for achieving the targets after the first 3 months of providing services.
We offer up to 396 Euro (freelance contract ~ 165 hours per month).
Send us your CV, we will be glad to learn more about you!
ARE YOU THE PERFECT CANDIDATE?
Top countries with Thai jobs:
Top cities with Thai jobs: