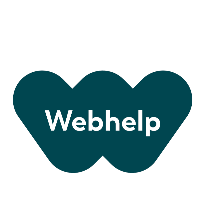 French Advisor for Smart Home devices - 2000€ Signing bonus
DESCRIPTION
About Webhelp
Webhelp is a French multinational BPO company that is making business more human for the world's most exciting brands. By choosing Webhelp you will be part of a family of over 100,000 game-changers from more than 140 locations in 55 countries.
Join us at Webhelp Portugal and you will have the opportunity to be part of a multicultural team, a fast-paced environment, and a diverse pool of engaging projects with some of the best B2C and B2B brands worldwide.
About the job role:
Our IT American brand is widely recognized as the "world's best search engine" because it is fast, accurate, and easy to use. It is also a manufacturer of smart home products including thermostats, smoke detectors, and security systems including smart doorbells and smart locks.
As an French Speaking Advisor for Tech and Smart Home Products, you will:
Respond to inbound customer requests, document relevant case information
Ensure excellent customer satisfaction
Ability to assist users with Pre-Sales, General Inquiries, and technical support issues via phone/email/chat/social/social messaging channels (as assigned)
Respond appropriately to customer escalations and escalate issues and customers to higher tiers of support as defined and documented
Collaborate with other technicians to resolve or properly close help tickets
Manage an individual ticket queue
Responsible to follow the direction of the management and providing feedback
REQUIREMENTS
We are looking for:
Native or Proficient French (C2)
Fluency in English (B2)
Possess excellent writing and verbal communication skills to simplify technical language for non-technical users
Demonstrate patience when communicating and solving issues
Treat all data and personal information with the utmost confidentiality
Keep up with the latest IT and tech-related trends
Proactive, self-motivated, and a great team player
ARE YOU THE PERFECT CANDIDATE?
Top countries with French jobs:
Top cities with French jobs: