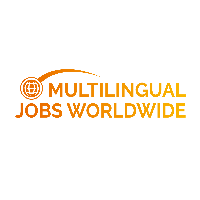 French-speaking online marketing & sales agent - Google Ads
DESCRIPTION
French-speaking online marketing & sales agent in sunny Lisbon
We are looking for a dedicated French Speaker to join the world's leading search engine provider!
Are you passionate about the digital world and Online Advertising? Would you like to work with one of the world's leading search engine providers? Yes? We have the right job for you!
The Company
Do you want to join a company awarded the Greatest Place to Work in Portugal? As an online marketing & sales agent advisor, you will be responsible for handling customer inquiries, from product advice to reviewing order transactions. We guarantee a great work environment, as well as the best work conditions and courses to help you achieve your goals.
The Role
As a Digital Sales Consultant, you will consult with small-to-medium-sized businesses in the French market that are not currently advertising with Google Products. Your goal will be to assess your client's needs and design a comprehensive digital marketing strategy. You will speak with decision-makers via phone & video conference to gain an understanding of their business needs. Using this information, you will then design media plans and launch campaigns for your client using Google's advertising solutions, including Search, Display & YouTube ads, thereby helping your clients achieve their business goals.
This is an outbound new business sales role, where you will be expected to consistently exceed your quarterly sales targets through high volume outbound cold calling, cold emailing, and social media outreach to leads that are provided to you daily (no prospecting needed). You will be provided with intensive sales and product training, as well as mentorship and coaching from management & senior reps. Successful sales reps will also have opportunities for career progression, as this is a rapidly growing and evolving project.
REQUIREMENTS
The requirements
Fluent French (C2 level Minimum)
Fluent English (B2-C1 level Minimum)
Sales or Marketing experience is preferred
Awareness of PPC (Pay Per Click) online advertising platforms
Highly motivated and performance-oriented
Careful: You must have the legal documentation prior to the application (European passport or working VISA for the country you are applying for). I inform you that without one of these two documents, I am unable to help you in your job research as we and our partners do not provide administrative assistance to acquire them and they are mandatory to create a working contract.
ARE YOU THE PERFECT CANDIDATE?
Top countries with French jobs:
Top cities with French jobs: