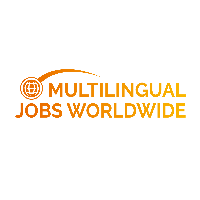 French-speaking Technical Support Specialist in Brno
DESCRIPTION
We are looking for French speakers that want to join an awesome team in Brno, Czech Republic!
About our client
Our client in the Czech Republic provides business-to-business transformative services for its clients across the globe. The company's integrated IT and BPM solutions approach enables it to unlock business value across industries and service lines, and address business challenges for its clients. They are leading providers of next-generation consulting, technology, and outsourcing solutions. From its Brno Deliver Center, they provide services to more than 20 global multinational corporations. Observe these changes from up close and be at events that are changing the world!
About living in BRNO
Living in the Czech Republic has many advantages including affordable, low-cost living, a very good infrastructure, proximity to other European locations, as well as an interesting history and culture and beautiful nature. Brno is a truly international city with inhabitants and visitors from all over the world and there is no requirement to speak Czech!


Your responsabilities
Cooperation with our clients and providing the relevant information
Conduct customer calls as the main point of contact
Responsible for the correct data in the client database
Support and help customer queries on a daily basis
Develop and maintain good relationships with team members and client representatives
REQUIREMENTS
Careful: You must have the legal documentation prior to the application (European passport or working VISA for the country you are applying for). I inform you that without one of these two documents, I am unable to help you in your job research as we and our partners do not provide administrative assistance to acquire them and they are mandatory to create a working contract.
English and French proficiency - Daily communication in English and French
Attention to detail
To be customer-oriented
Analytical skills
Computer and e-mail skills, knowledge of Microsoft, Office Excel, Word.
Ability to work in the Team
Knowledge of XML and Capital Markets can be an advantage
ARE YOU THE PERFECT CANDIDATE?
Top countries with French jobs:
Top cities with French jobs: