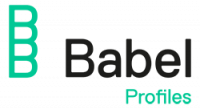 Google Customer Care Specialist w/ Native Level of Dutch
DESCRIPTION
Are you a Dutch speaker with great communication skills? Would you like to use your enthusiasm for helping others? If you can see yourself working in an innovative and multicultural environment keep on reading!

Imagine gathering experience working for the Dutch market, while working for one of the best-known companies in the world, in an office located near the city of Lisbon. Imagine working for a company that believes the key to a successful workplace is constantly innovating, experimenting, and keeping things fun. By focusing highly on teamwork and familiarity with people, this company managed to be awarded 8 times in a row for being the best in the sector.
REQUIREMENTS
Fluency in Dutch
Intermediate level of English
Bachelor degree preferred
Previous experience in Customer Care services
Excellent writing and communication skills
Interest in general online marketing products
Ability to solve problems and to think strategically
Dynamic and organized
ARE YOU THE PERFECT CANDIDATE?
Top countries with Dutch jobs:
Top cities with Dutch jobs: