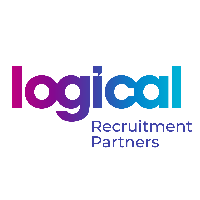 Italian Speaking Customer Service
DESCRIPTION
Italian Speaking Customer Service - Starting Date: 15/02/2023
We are looking for an Italian Speaker that would like to join the Italian Speaking Customer Service team of one of the biggest low-cost European airlines and support the customers with their travel across the world.
Benefits:
A Monthly Gross Salary of €975,00
A Monthly performance-based bonus up to €150,00
A Monthly Food Allowance of up to €160,00 - €7,23/Daily
Relocation packages plus Accommodation provided if required
Full time contract (40 hours a week) Monday-Friday 7.00-19.00 (Local time - 8 hours rotational shift)
Private Health Insurance
No previous experience is needed as this global giant provides exceptional fully paid training and development.
What will I be doing?
Co-ordinating and management flights (altering, canceling, or creating new reservations).
Identifying and solving general inquiries and concerns.
What do I need to do this?
EU passport or ID card
C1 level in Italian
Training is in English, so you'll also need to be highly competent in the English language (B2 minimum).
Can multitask, as you will be speaking to customer via phone and emails
What's next?
Hit the apply button!
Have a chat with one of our consultants
One stage interview
Job Offer!
If you can speak Italian to a fluent C1 level and you reside inside the EU, then this job opportunity is for you! Apply now for an immediate interview!
Not the role for you but know someone who may be interested? Refer them to us now for your chance to earn €250 if they secure permanent work! (T&Cs Apply).
ARE YOU THE PERFECT CANDIDATE?
Top countries with Italian jobs:
Top cities with Italian jobs: