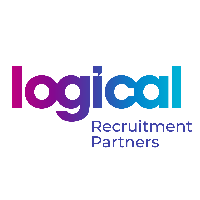 Italian Speaking Customer Service (Remote Start 07/06/23)
DESCRIPTION
Italian Speaking Customer Service - Remote In Portugal - Starting Date 07/06/2023
We are seeking an experienced Italian-speaking customer service agent to join our team and provide excellent customer support for the largest American multinational mass media and entertainment company in the World. This is a full-time remote position based in Portugal.
Compensation and benefits:
A Monthly Gross Salary of € 900,00 x 14 months
A Monthly Meal allowance of up to € 167,00 - €7,23/Day
A Monthly Performance Bonus of up to €100,00
Full-time contract (40 hours a week)
Relocation support and room provided by the company
Industry award-winning training
Private medical insurance
22 days paid holiday + bank holiday
Training: remote in Portugal
Working Hours: Between Monday to Sunday – 08:00 - 21:00 – Rotational Shifts – 2 Days Off
Workplace: Remote in Portugal
Starting Date: 07/06/2023
Careers opportunities and many other advantages (gym discounts, restaurant discounts, activities, etc…)
Responsibilities:
Troubleshooting, making questions + probing
Assist Customers through Social Media+ chat + phone + e-mail regarding different queries
Query Types: Subscription, invoicing, tech troubleshooting
Provide account and application support to Customers namely with regard to software functionality
Provide accurate and real-time responses to the customers' inquiries
Keep records of customer interactions or transactions, recording details of inquiries, complaints, or comments, as well as actions taken.
Requirements:
Native-level proficiency in the Italian language (written and spoken)
EU passport or ID card
Fluent English language skills
Proven experience in customer service or related field
Excellent communication skills and a strong customer-oriented mindset
Good problem-solving skills and attention to detail
Familiarity with customer support software and tools
If you can speak Italian to a fluent C2 level and you reside in the EU, then this job opportunity is for you! Apply now for an immediate interview!
Not the role for you but know someone who may be interested? Refer them to us now for your chance to earn €250 if they secure permanent work! (T&Cs Apply).
ARE YOU THE PERFECT CANDIDATE?
Top countries with Italian jobs:
Top cities with Italian jobs: