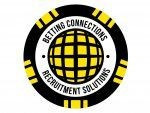 Japanese Speaking Customer Service Agent - Malta JID:8980
DESCRIPTION
Our client is a digital marketing and iGaming consultancy company helping launch multiple online casinos and supporting them with consultancy in their chosen markets. The company covers all the casinos needs including acquisition, retention, branding, design and content.
They are now building the Japanese desk and looking for several Japanese speaking Customer Service Agents to join their team in Malta.
Position Overview:
We are seeking a motivated and customer-oriented individual to join our clients' team as a Customer Service Agent. As a Customer Service Agent, you will be responsible for delivering exceptional support and assistance to our Japanese-speaking clientele. Fluency in Japanese and proficiency in English, along with previous experience in a similar role, are essential for this position.
Responsibilities:
Provide Outstanding Customer Support: Assist Japanese-speaking customers via various communication channels (e.g., email, chat, and phone) to address inquiries, concerns, and technical issues promptly and professionally.
Serve as the primary point of contact for Japanese-speaking customers, ensuring that all interactions are conducted in a culturally sensitive and accurate manner.
Diagnose and troubleshoot customer issues related to account management, payments, game inquiries, and other platform-related concerns, aiming for first-contact resolution.
Help customers with account-related tasks such as registration, verification, and responsible gambling measures.
Anticipate potential customer needs and offer personalized recommendations or guidance on available promotions, offers, and gaming options.
Ensure adherence to company policies, responsible gaming guidelines, and industry regulations when communicating with customers.
Gather and provide valuable feedback to relevant internal teams, helping to improve product and service offerings based on customer insights.
Collaborate with various departments, such as Payments, Technical Support, and Marketing, to ensure a seamless customer experience.
Stay updated with the latest industry trends, products, and services, enhancing your ability to deliver excellent customer service.
REQUIREMENTS
Requirements:
Native level in Japanese (both written and verbal) to provide effective support to Japanese-speaking customers.
Proficiency in English to communicate with the international team and address language-specific queries.
Previous experience in a customer service role, preferably in the online gambling or gaming industry.
Excellent communication and interpersonal skills to build rapport with customers and colleagues.
Strong problem-solving abilities and attention to detail, ensuring accurate issue resolution.
Adaptability and willingness to work in a fast-paced and dynamic environment.
Knowledge of responsible gambling principles and regulations is a plus.
Availability to work in shifts, including weekends and holidays, as required by the company.
Know someone looking for their next career move?
At Betting Connections, we value the power of personal referrals! We offer an exciting "Refer-a-Friend" initiative, giving you the great opportunity to earn €250 for every successful referral.
Get in touch with us to kickstart your career today!
ARE YOU THE PERFECT CANDIDATE?
Top countries with Japanese jobs:
Top cities with Japanese jobs: