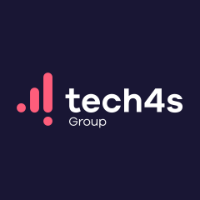 DESCRIPTION
Tech4sGroup, a fast growing and innovative service provider with Headquarters in Cyprus and a representative office in Malta is looking for passionate team members to join their extraordinary teams!
What we do:
Our goal is to provide tech oriented and high-quality services enabling our clients' growth and success.
Our team consist of IT, Marketing, eCommerce & other high calibre professionals with experience in different industries.
Due to continuous growth, we are seeking to hire a Junior Affiliate Manager to join our Affiliates Department.
Grow with us #tech4s
Your role at Tech4sGroup:
Building and developing relationships with assigned Affiliate partners
Actively searching for - and acquiring - new Affiliate partners
Overlooking the overall performance of assigned affiliates and continuously optimizing deals/campaigns
Reaching targets of ROI
Brainstorming, suggesting, and implementing initiatives that enhance affiliate productivity, create new growth opportunities, and increase ROI
Providing solutions and assistance to affiliates and motivating them to provide maximum exposure and revenues
Ensuring all material with the assigned affiliates is current: campaigns, design, landing pages, bonus offers, and links
Reporting on results, performance, and ROI regularly (weekly/monthly)
Participating in or leading internal projects and processes based on business and operation needs
Keeping up to date with any legal changes/ requirements and ensuring all Affiliate partners are compliant
Attending industry events
REQUIREMENTS
Requirements:
Excellent written and verbal communication skills in English. French or Russian will be considered an advantage
Solid analytical and reporting skills. Proficiency with numbers and Excel
Digital marketing enthusiast
Previous working experience within the online sector is mandatory
Sociable and outgoing personality. Able to build strong relationships
Outstanding organizational skills, able to plan and prioritize daily tasks
Strong attention to detail
ARE YOU THE PERFECT CANDIDATE?
Top countries with English jobs:
Top cities with English jobs: