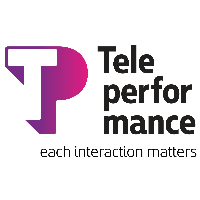 Lavori di assistenza clienti italiani a Creta, in Grecia
DESCRIPTION
Are you a coffee enthusiast? Be part of our team in Chania, Crete and inspire people to produce perfect food and beverage results in their own homes with ease.
At Teleperformance Greece, we are glad to be collaborating with an award-winning kitchen appliance brand, offering household equipment - from high-end espresso machines to food processors – designed to simplify consumers' daily lives, allowing them to "Master Every Moment".
If you are fond of smart kitchen devices, embracing all the innovative trends in coffee-making and food preparation, our team awaits you! You'll be working in our super modern offices in Chania, Crete.
Responsibilities:
Be the primary point of contact for customer requests, providing an enhanced customer experience
Utilize multiple communication channels (phone, chat, and email) to provide daily support to everyday household gadget users
Respond to customer inquiries about our client's new and existing products, facilitating their use
Handle complaints – always in a graceful and professional manner
Resolve issues as they arise – timely and efficiently
Maintain solid customer relationships by handling questions and concerns with speed and professionalism
What you will bring:
High level of fluency in Italian
Great knowledge of the English language (oral & written)
Work experience in a customer support role is a plus
Exceptional communication & soft skills, as well as a problem-solving mentality
Tech savviness & learning agility
A genuine sense of ownership along with an unbreakable team spirit
A positive attitude, empathy, and high work- ethic
Flexibility in adapting to a fast-paced environment
What we offer:
Complete support to help you ease your relocation to Greece (we cover your flight tickets expenses, hotel accommodation, support with the house searching process(-all at no cost to you-)
Competitive monthly salary + 2 extra salaries per year
Referral Program: Bring a Friend and get up to €3.000 depending on the language
Health care benefits and numerous other discounts
Consistent support for anything you may need along the way
State-of-the-art premises – including an amazing activity room with a fully-equipped gym, table tennis table, and more
Special events as well as community & social responsibility initiatives
Free online Greek language courses
Professional growth & development opportunities within a multicultural, safe and fun workplace
Work for a Great Place to Work-Certified Company that fosters diversity
Moreover, this is a great opportunity to advance your career and work for a multinational company, by developing strong experience and skills, while representing one of the biggest brands worldwide. In addition, you will be a member of a company that fosters diversity, offering equal opportunities to all, regardless of gender, ethnicity, religion, culture, or age. For these reasons, we invite you to join our big family of more than 12,000 employees from 110+ nationalities.
Thinking about relocating and wondering about cost of living in Greece? Get an idea here:
Greece has an enviable history and culture, climate, and cuisine – and yet, the cost of living is among the lowest in Europe, according to Greek authorities and the EURES network. No wonder Greece is a popular destination for tourists and expats alike.
ARE YOU THE PERFECT CANDIDATE?
Top countries with Italian jobs:
Top cities with Italian jobs: