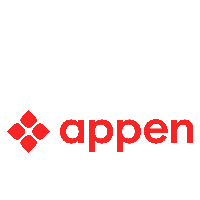 DESCRIPTION
Help a large Social Media platform evaluate the e-commerce shopping experience by purchasing items and completing surveys related to the experience.
Social Media Evaluators with Appen evaluate the quality and relevance of information in their local area or country of residence in categories such as news feeds, advertisements, and search results. Make a direct impact on the effectiveness and relevancy of the service these companies provide.
Our Social Media Evaluators come from every corner of the world. They're an amazingly diverse group of individuals - students and professionals, mothers and veterans, teachers and gamers - each with a unique perspective to contribute to the project.
Project Task
Mystery Shoppers will be completing and reviewing the shopping experience of eCommerce advertisers on a well-known social media platform.
Mystery Shoppers keep their purchases.

Mystery Shoppers are reimbursed for their purchases.

Who doesn't like free products?
A diverse, inclusive culture is vital to our mission of helping build better AI. We offer opportunities for individuals of all abilities and backgrounds.
REQUIREMENTS
Mystery Shoppers should have some disposable income to make purchases upfront.

Mystery Shoppers should be able to complete purchases within a short 1-week timeline.

Attention to detail and strong reading comprehension is a must.

Strong written and spoken fluency in English and one of the following languages:
Czech living in the

Czech

Republic

Hungarian living in Hungary
ARE YOU THE PERFECT CANDIDATE?
Top countries with English jobs:
Top cities with English jobs: