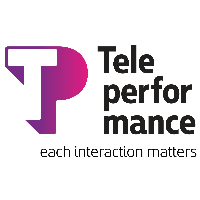 Netflix Norsk kundeservicejobber i Hellas
DESCRIPTION
Norsk kunde support for Netflix
Er du TV show fan? Dette er en mulighet for deg å jobbe for Netflix og få utmerkt kunde erfaringer!
Teleperformance Hellas tilbyr multikulturell, multi-etnisk, trygg og morsom arbeidsplass som støtter mangfolde, og samtidig gi deg mulighet til å tilby deg like muligheter til alle, uansett gender, etnisk bakgrunn, religion, kultur eller alder-
Vårt samarbeid med Netflix gir deg muligheten til å jobbe innenfor de internasjonale arbeidsmiljø levert av Teleperformance, samtidig som du beriker din karriere.
Hvordan høres dette ut? Er du klar til å joine vårt fantastiske team?
Vi ansetter talenter for å bli med i Netflix-teamet vårt som støtter Norsktalende Netflix-abonnenter.
Hva du vil gjøre:
Være det primære kontaktpunktet for netflix-kundeforespørsler på norsk
Lytt nøye til kundene våre og gi løsninger enten via telefon, e-post eller chat!
Gjør hver kunde til en fornøyd kunde!
Utveksle ideer og løsninger med dine kollegaer!
Nyt tiden i Hellas!
Hva du tar med:
Sterke skriftlige og muntlige ferdigheter i både norsk og engelsk
Løsningsdrevet ut av boksen tenkning
En empatisk sjel med kommunikasjonsevner som matcher
En gründertankegang for å balansere ulemper og fordeler
Data/teknisk kunnskap
Ressurssterk, i stand til å multitaske
En positiv og eventyrlysten holdning
Hva vi tilbyr:
Komplett flyttepakke (vi dekker billettkostnadene og overnatting til det øyeblikket du er klar til å leie ditt første hjem i Hellas)
Hvis du skal jobbe i Chania, Kreta, sørger vi for overnatting for deg
Vi hjelper deg med papirarbeidet, for eksempel å få et skatte- og helseforsikringsnummer og åpne en gresk bankkonto
Konkurransedyktig månedslønn + 2 ekstralønninger per år
Henvisningsprogram: Ta med en venn og få opptil €2.000 avhengig av språket
Helsegoder – ekstra private helseytelser i tillegg til standard offentlig forsikring
Tallrike fordeler og rabatter
Fullt belønnet opplæring av sertifiserte instruktører
En karrierevei i en bedrift med mer enn 12 000 ansatte
Spesielle arrangementer samt samfunnstiltak
Gratis online gresk språkkurs
Toppmoderne lokaler som gir et flott arbeidsmiljø med avslappende pauseområder
Muligheten til å jobbe for et Great Place to Work-sertifisert selska
Hva du vil like i Hellas:
Storslått naturlandskap
Mildt middelhavsklima
Sol de fleste dager i året
Unike kulturopplevelser
Deilig mat
Rik klassisk historie
Kombinasjonen av fjell og hav
Spennende natteliv
Gjestfrihet og tilgjengelighet
Lave levekostnader
ARE YOU THE PERFECT CANDIDATE?
Top countries with Norwegian jobs:
Top cities with Norwegian jobs: