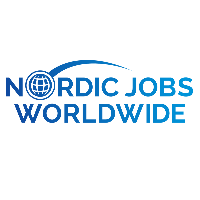 Norwegian Speaking Translator and Content Creator to Brno
DESCRIPTION
Our client is Europe's leading specialist electrical and telecommunications retailer and services company. For their Centre of Excellence in Brno which is the specialist internal provider of financial, transactional, HR, logistic and IT services to the clients UK & Ireland and Nordic retail businesses, they are currently looking for motivated individuals to their team for the position of Creative Translator & Content Publisher
About our client
Our client has a team of 14 people and they just love writing about electronics! Here, they create and publish product texts for major Nordic retailers like Elkjøp, Elgiganten or Gigantti that are part of the family. Thanks to the friendly atmosphere and fresh team spirit it is really easy to fit in with our client. Their working hours are quite flexible, as they are required to be available from 9 a.m. to 3 p.m. every day, and they are free to arrange the rest of the work shift to their needs and wishes. Occasionally, they have to stay a bit later to finalize a major product launch, but this is rather exceptional. Therefore, you can easily organize your day and combine work with your personal life. The daily job involves several diverse tasks and can be quite exciting.
What will you do?
You will creatively translate existing product descriptions and specifications from English to Norwegian to make sure that their customers in Nordics know what type of product is right for them.
You will create and update product descriptions for a specific product category (e.g. phones, games, movies) in the Norwegian language and publish products on their Nordics sites.
You will add and update product specifications for our online stores in the Nordic as well as prepare and adjust product pictures according to our internal guidelines.
You will fulfil your potential in new projects.
You will publish articles and banners for our websites.
What can you learn in the team?
Thanks to working with diverse product types, you will improve your English and Norwegian skills, vocabulary and marketing-oriented language. The job also requires being in close touch with the development, advances and innovations in the technical field. You will learn some basics from online marketing as well as tips and tricks in Adobe Photoshop, but don't worry—no graphics skills are necessary. You will also learn more about the retail process and what it takes for a product to be delivered from the supplier and purchased by the customer online.
As they also would like the employees to grow personally, they offer various technical and soft skill training such as:
Presentation skills
Excel training
Assertiveness
SEO, SEM, Content marketing
and many more, all delivered by fantastic internal and external trainers. Or you can even become one of them.
REQUIREMENTS
Now you're probably wondering what they will expect from you? Well…
Native Norwegian language—good formulation skills, perfect grammar
Good level of English
Knowledge or interest in electronics is a plus
Marketing approach and ability to write texts that inspire customers to make a purchase
Structured, efficient and independent
Prior knowledge of marketing or copywriting is not required but a significant advantage
Previous experience with customer electronics business or e-commerce (stores, online stores) is an advantage, but not a must
ARE YOU THE PERFECT CANDIDATE?
Top countries with Norwegian jobs:
Top cities with Norwegian jobs: