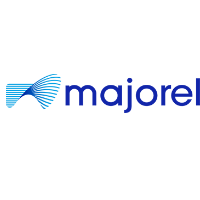 Portuguese Brazilian Tourism Advisor - Majorel Lisbon
DESCRIPTION
Jumpstart your career with Majorel Portugal!Majorel is a leading customer experience multinational with over 82,000 professionals in 45 countries all over the globe, our #OneTeam designs and delivers flexible solutions in 60 different languages that make a difference to the customers of many of the world's most respected brands.Creativity, excellence, and respect are the values that guide our work. To know more about Majorel, please visit majorel.com and you can also follow us on our social media on Facebook, Instagram and Linkedin.
Candidates must live in the Lisbon Metropolitan area.You will bring to us:* Native or Proficient Portuguese and fluent English (minimum level C1)* Excellent communication skills, empathy and team spirit* Previous experience in Customer Service is a plus* Attention to detail - understand that it is the small details that can make the biggest difference.* Prove you can work and make decisions with minimal supervision* Feel passionate about customer experience
REQUIREMENTS
Job Responsabilities:
* Maintaining a positive, empathetic, and professional attitude toward customers at all times.
* Responding promptly to customer inquiries.
* Communicating with customers through various channels. * Acknowledging and resolving customer complaints. * Knowing our products inside and out so that you can answer questions. * Processing orders, forms, applications, and requests. * Keeping records of customer interactions, transactions, comments, and complaints.
ARE YOU THE PERFECT CANDIDATE?
Top countries with English jobs:
Top cities with English jobs: