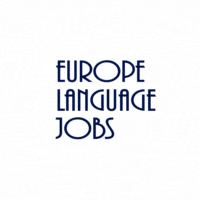 Sales Internship with English
DESCRIPTION
We're a young team of expats in Barcelona building an international job board that connects talent with opportunities. We are the hub between job seekers and companies offering a variety of language positions in foreign countries. We are looking for an intern to join our international team in Barcelona and give administrative support to our Sales Team!
We are a fast-growing job board that currently provides service to candidates and companies throughout Europe, operating in 48 countries and over 50 languages.
We envision a Europe where everyone can find employment anywhere with their language skills, and that stepping out of one's comfort zone shouldn't be scary but exciting. We're here to make it so for those brave enough to take the leap!
These are some of the tasks you will manage:
Give support to the sales team
Report directly to our Sales Manager
Analyse the development of some of our biggest clients to help them to obtain better results
Analyse and develop excel reports, using Google Analytcs
Publishing job offers for our clients
Help with other administrative tasks
Manage some small accounts
REQUIREMENTS
Languages:
Proficiency level of English
Skills and qualities:
Friendly and positive team player who is willing to work in an international environment
Detail oriented and very organized
Proactive, eager to learn and highly motivated
Passionate about online business and the recruitment industry
Curious and able to multitask
Other:
It is essential to be able to sign a collaboration agreement with a study center with which to formalize the internship
Starting Date: August- September 2023
ARE YOU THE PERFECT CANDIDATE?
Top countries with English jobs:
Top cities with English jobs: