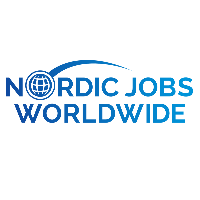 Swedish-Speaking Customer Support Agent to the Philippines!
DESCRIPTION
Are you looking for a new adventure away from Europe in Southeast Asia? Here is a unique chance as we currently are looking for Swedish speakers to work in the archipelagic country of the Philippines!
Our client:
As digital transformation continues to accelerate, our client is at the center of this change—supporting their clients' digital journeys and offering our professionals exciting career opportunities. The company's success comes from the talent and commitment of its professionals. As one team, they share the challenges and rewards that come from growing the company, which reinforces their culture of ownership. All of the professionals working for them will benefit from the value they collectively create. Here is a chance to be part of building one of the largest independent technology and business services firms in the world.
Living in Metropolitan Manila:
Taguig is a highly urbanized city in Metro Manila that has seen a boom in growth over the past few decades both in its economy and infrastructure. The cost of living is around 50% compared with the Nordic countries so you will live very comfortably. In the Philippines, you can enjoy a tropical climate (sunny with around 30 degrees most of the year!), very affordable living, scenic nature, a rich variety of cuisines as well as welcoming and friendly people. This is the opportunity of a lifetime to go on a real adventure and explore the world!
Job description:
The main responsibility of the Service Desk Analyst involves taking in Level 1 Calls and providing Level 1 Technical Support to user inquiries received either via call or email. The resource assigned is also expected to produce Quality Audit Report regarding the weekly calls received by the team and making sure that the tickets are updated with complete logs and activities.
Your future duties and responsibilities:
Handles first-line incidents, including triage and troubleshooting, resolution where possible and if required assigning tickets to 2nd/3rd line support teams and third parties
Supports Service Request Management and Service Restoration Management Level 1
REQUIREMENTS
Required qualifications to be successful in this role:
Fluent in Swedish and proficient in written and verbal communication in English language.
Keen attention to detail.
Proficient computer and technical skills.
Solid analytical and problem-solving skills.
Good process mapping ability.
Proactive, service-minded and able to multi-task.
Good interpersonal skills (empathy, verbal dexterity, etc.)
Bachelor's Degree in any field.
Willing to relocate to the Philippines.
Additionally, you should possess the following qualities:
Customer Orientation
Customer Responsiveness
High Impact Communication
Clear Communication
ARE YOU THE PERFECT CANDIDATE?
Top countries with Swedish jobs:
Top cities with Swedish jobs: