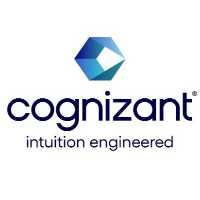 Tech Solutions Specialist with Dutch (Kraków, Poland)
DESCRIPTION
At Cognizant, we are dedicated to helping the world's leading companies build stronger businesses — helping them go from doing digital to being digital. You will be a part of a multilingual client facing team in Kraków, Poland. You can expect five-star training, a chance to realize your career goals, and a range of benefits. Be Cognizant!
Responsibilities:
· Communicate with advertisers and internal sales and services teams via phone, email, chat and video conferencing as needed,
· Perform and verify the implementation of web-based products with customers,
· Give guidance, support, and train customers on how to use the products - Employ strong, clear communication skills with your customers and colleagues, displaying your enthusiasm and a desire to succeed,
· Deliver high quality service to your customers, exceeding client expectations and quality scoring measures.
REQUIREMENTS
· Dutch language at least C1 level, very good English (language of the communication in the company),
· Understanding CMS platforms at UI level (WordPress/Shopify/Wix/Joomla) or similar would-be a plus,
· Moderate experience in maintenance of websites with associated knowledge of HTML, JavaScript would be a plus,
· Technologically capable to quickly learn customer service software applications and process customer implementations that do not necessarily follow a standard template/process,
· Strong communication, customer service, relationship management and support skills,
· Online advertising or ad product experience.
SKILLS
ARE YOU THE PERFECT CANDIDATE?
Top countries with Dutch jobs:
Top cities with Dutch jobs: