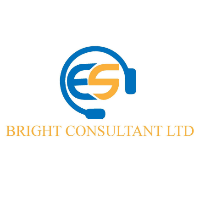 Telesales agent with English/ Spanish/ Italian
DESCRIPTION
Who we are?
ES Bright Consultants is a well-established global company specializing in providing professional services and support within international legal environments. Our Sofia office is the heartbeat of everything that we do, and a variety of teams work closely together to ensure that our growing reputation is enhanced in a positive and productive way every single day.
We are an enterprise led by ambition and therefore we have a bright future ahead of us.
What we are looking for?
We understand that our amazing group of employees has provided the key to all of the achievements that we have made so far, so we are always making sure we are looking out for the best possible additions to join us to secure our future successes.
Our most important teams make up our Sales department, and currently, there are opportunities available for applicants who are ready to give themselves a true financial focus to achieve personal goals, and who wish to take on a challenge that will lead to real rewards.
Location: On-site at Sofia, Bulgaria (relocation package is not included)
Key Responsibilities:
• Welcoming potential new clients to our company;
• Clearly presenting the services we will provide;
• Qualifying to identify if they are able to become customers of our company;
• Negotiating and closing the clients that want to use our services;
• Manage a daily schedule of calls and emails and update an internal database;
REQUIREMENTS
We would like to hear from you if you:
• Have a confident level of English and Spanish OR Italian – Spoken and Written;
• Are a person, who is comfortable in communicating with people over the Telephone;
• Have the ability to present yourself in a professional way (Telesales/Telemarketing Experience a bonus, although not a requirement) ;
• Are motivated by the idea of making money in an environment where the bonuses are uncapped;
• Are looking for an energizing and exciting work place;
• Are not afraid to be target-driven, both as an individual and as part of a team;
ARE YOU THE PERFECT CANDIDATE?
Top countries with English jobs:
Top cities with English jobs: