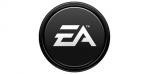 Temporary Videogame Tester- Turkish
DESCRIPTION
External Description:
We are EA
We entertain millions of people across the globe with the most amazing and immersive interactive software in the industry. That's why we employ the most creative, passionate people in the industry.
At EA, we exist to Inspire the World to Play.
EA Madrid is home to our international Localization Testing and Compliance & Certification groups, comprised of computer engineers, producers, sound and linguistic specialists working to provide localized versions of our titles to over 30 countries around the world. At EA Madrid, you will find a vibrant, multicultural environment where each employee has an important role in this exciting organization.
As a Localization Tester, your main role will be to check the linguistic quality of localized products, and ensure they follow EA procedures and requirements before being certified by EA's Compliance & Certification group. You may also assist EA's Worldwide Customer Experience service in evaluating their advisors.
Your primary responsibilities will include:
Complete assigned tasks, thoroughly.
Ensure that all bugs, flaws or issues are reported correctly (in English and Turkish) and removed from the product before release.
Inform Leads and Senior Testers of any issue that may slow down or stop testing progress early.
Proactively seek ways to improve your knowledge of testing procedures and related equipment.
Follow EA security procedures by taking responsibility for equipment and software security.
You will report to the Linguistic Specialist Expert.
REQUIREMENTS
Qualifications:
Fluent (written and verbal) in English and in Turkish - must be a native speaker.
Demonstrate an ability to approach testing in a detailed and structured way.
Interest and knowledge of video games, the video game industry and platforms, including PC, Mac, Consoles (PS3, PS4, Xbox 360, Xbox One), and Mobile.
Excellent communication skills
Proactive, player-focused, and team-oriented
Knowledgeable of Microsoft Windows environment
ARE YOU THE PERFECT CANDIDATE?
Top countries with Turkish jobs:
Top cities with Turkish jobs: