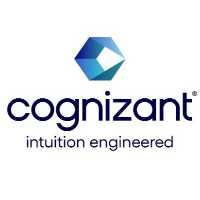 Video Content Analyst with German
DESCRIPTION
Job location: Kraków/ Poland
Shift: 24/7
WORK FROM THE OFFICE
At Cognizant, we are dedicated to helping the world's leading companies build stronger businesses — helping them go from doing digital to being digital.
In Poland, our offices are located in Gdańsk, Wrocław, and Kraków. With the capacity to support various clients, we offer a world of opportunities for both professionals and graduates. You can expect five-star training, a chance to realize your career goals, and a range of benefits. Be Cognizant!
What you do:
· Review user reports regarding website content,
· Analyze and identify content that is not in compliance with requirements and flag for action in a timely manner,
· Make well-balanced decisions and help resolve inquiries to defined policies and procedures,
· Use market specific knowledge and insights to spot and scope solutions to improve the support of user community,
· Review sensitive content, sometimes involving graphic or disturbing subject matter.
REQUIREMENTS
· Knowledge of German language on at least C1 level,
· Knowledge of the subtleties of German culture, history, politics is a must,
· Can read, write, comprehend and have basic conversation in English,
· Availability to work on an 24/7 shift (including weekend shifts),
· Excellent communication (verbal and written) and interpersonal skills,
· Quick learner and adaptable to learn new processes, concepts, and skills,
· Excellent organizational and time management skills,
· Strong attention to detail and a desire to deliver accurately, efficiently, and to a high standard,
· Have a neutral mindset to alternative video content that needs classification.
ARE YOU THE PERFECT CANDIDATE?
Top countries with German jobs:
Top cities with German jobs: