Job offers with languages in Europe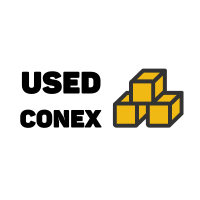 DESCRIPTION
Please Read the Entire Job Description Before You Apply!
(Applicants who send include a one minute introductory video of themselves will have a higher chance)
UsedConex.com is a dynamic and growing company in reselling new and used shipping containers to customers all across the United States.
Our Inventory and Accounting departments are expanding and we are looking for multiple professionals to join our company and help us in those departments.
Accounting Clerk: (4 weeks paid training)
Prepare and maintain accurate financial statements.
Review financing applications for customers who are looking to finance their shipping containers.
Reconcile payment statements and financial discrepancies.
Assist in the preparation of bookkeeping reports for management.
Ensure compliance with company bookkeeping policies.
Review daily merchant transactions to identify fraudulent transactions.
Inventory Clerk: (4 weeks paid training)
Monitor and manage inventory levels to ensure optimal stock levels.
Conduct regular inventory counts and reconcile variances.
Maintain accurate records of inventory transactions.
Generate inventory reports for analysis and decision-making.
Collaborate with the logistics team to coordinate inventory needs.
Assist in identifying and implementing inventory process improvements.
Qualifications:
Advanced English
Bachelor's degree in Accounting, Finance, Business, or a related field preferred.
Proven experience in accounting and/or inventory management roles is a plus.
Proficiency in Excel.
Excellent attention to detail and organizational skills.
Strong analytical and problem-solving abilities.
Effective communication and teamwork skills.
Ability to work independently and meet deadlines.
REQUIREMENTS
Must have Proficient English
Must have experience in bookkeeping or inventory.
Must have a team player mentality
Must have great internet connection
Must be willing to be trained!
ARE YOU THE PERFECT CANDIDATE?